Another productive morning with Mo Dawson at the wall.
Today I drew out the content of his life (to demo live spontaneously created work). And then sat back as he added more illustrations and colour to my base. His homework is to study module 6 (formats) and module 10 (facilitation with visual templates) in my Home Study Kit.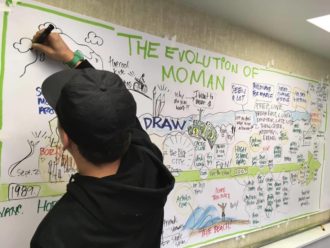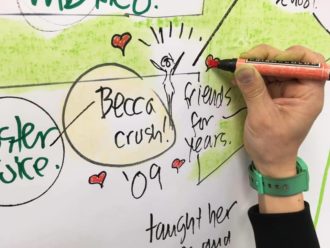 Next week we'll create a custom Studio Work piece out of real content provided for boss mama Marcia Turner.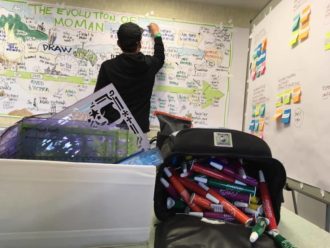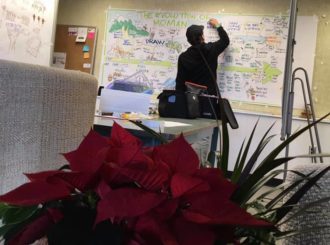 &npsp;
See you next week Mo, you are doing great!