It's right around the corner … online Sketch Club with the one and only Rhoda Draws!
Rhoda is a Caricature Artist and Urban Sketcher known for her Fast & Loose style. She's joining us direct from gorgeous San Miguel de Allende, Mexico.
I'm a Facilitator and Coach using visual methods to help my clients think and feel. Located in another beautiful place – Victoria, British Columbia, Canada.
Together we pool our expertise in our unique niche areas to support Process Peeps, Creatives, and anyone looking for a good time … but not that kinda good time, haha.

12 ZOOM WEBINARS
April 14 – June 30, 2021
Wednesdays, 9:30-11am Pacific
convert to your zone
4 LEVELS TO CHOOSE FROM:
Deluxe, Basic, Accessibility, and Repeater
CLICK FOR FULL DETAILS AND REGISTRATION
This Sketch Club is a mini design school.  We start from basics and work up to complex. Both digital AND analog methods are covered.
Great for Process Peeps with little or no previous sketching experience – Consultants, Facilitators, Trainers, Coaches, Therapists, Recorders, etc.
Also great for Creatives who want to let go of studio habits in order to work faster and with less tension – Designers, Illustrators, Cartoonists, Painters, and other artists.
Focus on sketching things, places and people, people, and more people.  Rhoda's specialty is faces.  We'll sketch each other, sketch who's around us (with or without masks), and sketch from photos from our locales from around the world.
Here's a little taste of the Fast & Loose style in a range of mediums: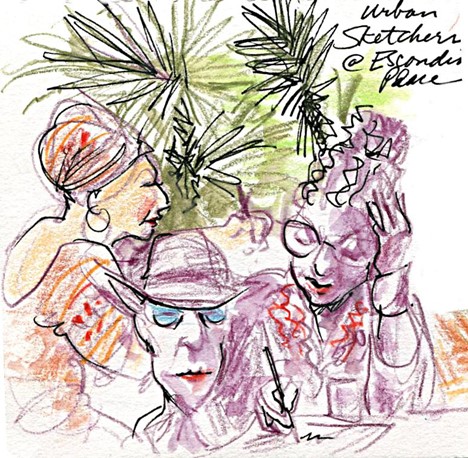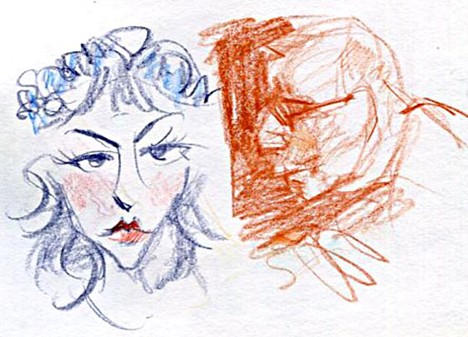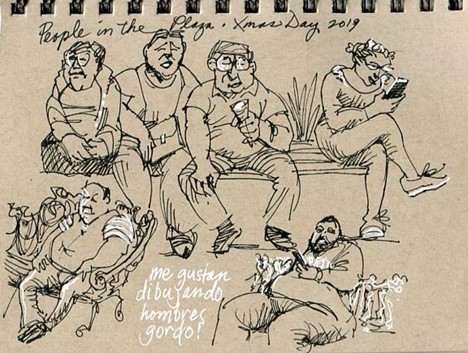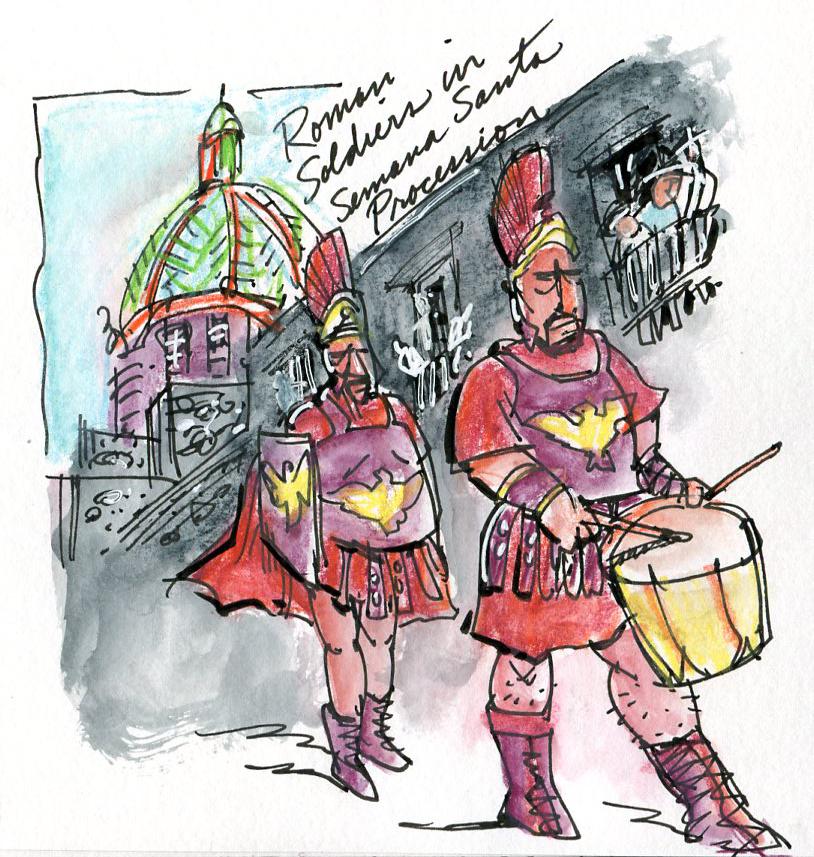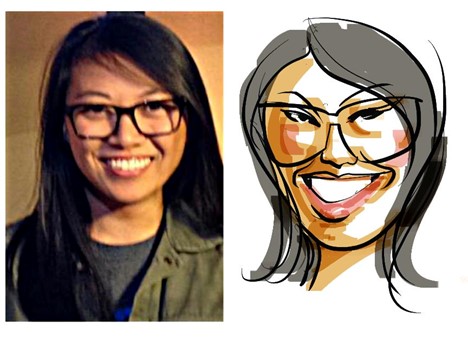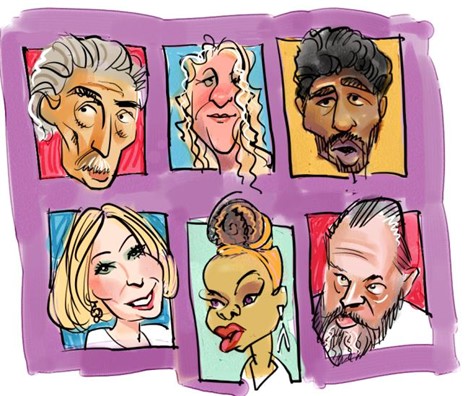 BEGINS April 14th – CHOOSE FROM 4 LEVELS
CLICK FOR FULL DETAILS AND REGISTRATION
We look forward to meeting new folks, welcome returning sketchers, and having a fun and productive time all round.  There may even be some booze involved depending on your time zones and desire to partake.  We'll sketch that too!
See you soon,

P.S. Dates or times don't work? Check out the Home Study Kit instead.
P.P.S. To view all courses and online study kits, click here.