Time is flying. Literally. Isn't it incredible how everything is accelerating of late?!
Another month has flown by. Sooooooo much is happening. Personally, and for the world. What an incredible time that our souls have chosen to partake and participate in! And while fascinating, also terrifying and heartbreaking too.
Each day I'm being taught anew what I'm here to do, now. And how it stands on the shoulders of what I've done in the past. And how that could change at any moment, given the precariousness of our current times.
I currently steward the completion of one cohort of Visual Coaches, as another one launches.
Final Exams and new Application Interviews dot my schedule, as they punctuate my own client work.
Keep going, those of you who are finishing, you are almost there!
And welcome to those of you just signing on, our journey begins next week!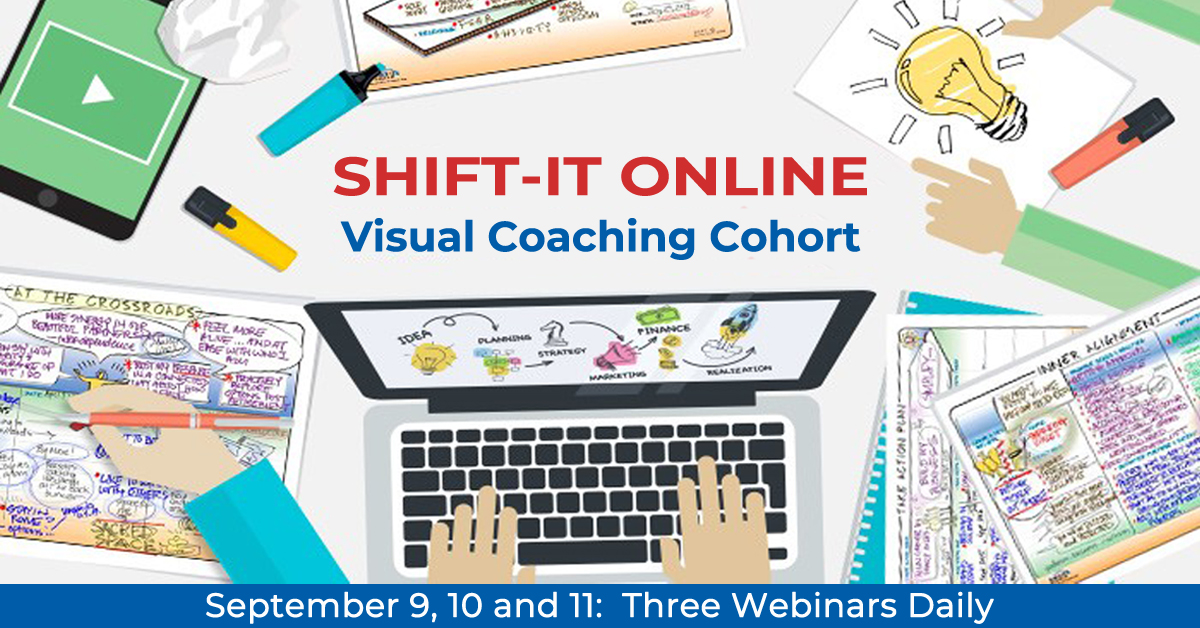 Earlier in the month, I hosted one of my SHIFT-IT Retreats, a 3-day marathon using my visual coaching system. I host them every 6 months or so.
Even though I've been doing them for decades, I love them. As they challenge and inform me every time.
They also show me what is evolving in the world, in the attendees, and in myself.
The Retreat often peels one big layer of one's emotional onion. More and more they are turning into Satsangs, as everything in my life seems to be.
The Retreat was beautifully deep. Brave people, willing to look within and draw out what is. Discovering that courage is evenly matched with treasure when one sticks with it!
To balance the intensity out, I continue to walk the beautiful British Columbia woods. Thank goodness for the grounding of nature. Here's a little taste of one of our favorite trails.
While it's a toss-up as to whether they reduce my stress or add immeasurable to it, I continue with my new Telegram and Rumble channels.
As a long-time Facilitator, and being non-dual, I chafe at the censorship so rampant on the mainstream platforms.
I feel it's important to process others and myself, regardless of topic and viewpoint. Also, feel in doing so, it helps bridge divides – something we desperately need more of in our world.
Higher Intelligence – Yes Please!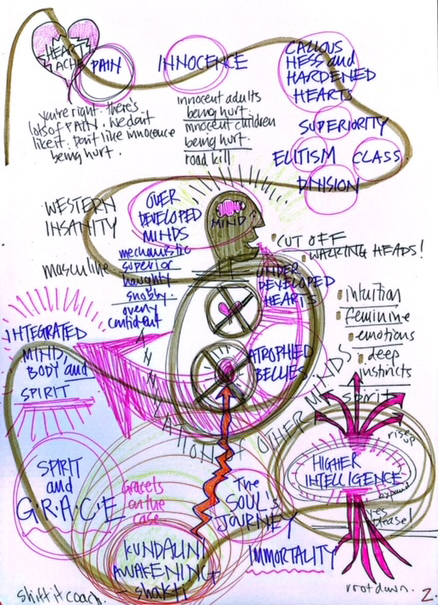 Sharing My Own Self Inquiries
The shares are often intense. So sprinkled in between are reminders of beauty and my own Self Inquiries (done in a basic notebook with physical markers). A way for me to balance out the light/dark, both within and around me.
Many thanks to those who have been affirming, even if you have differing points of view. And many thanks to those who have been less charitable. That's OK too.
As an empath and recovering people pleaser, it's important for me to carry on regardless. The stakes are just too high to succumb to disapproval and even bullying. Diamonds get created through pressure.
Talking about diamonds (how's that for a segue, lol),  you'll find two diamonds below.
One is Jackie Forbes from Scotland, our next Graduate Spotlight – congrats and yes please to Art Retreats with SHIFT-IT woven in!
And, another is lovely Natalie. Generously letting us ride along as she meets her Future Self, her ancestry, and her deceased yet always aware Mom. Another one from the Covid era archives.
Yours in SHIFTing IT,


Christina Merkley,
Visual Coaching and Satsangs
www.shift-it-coach.com
---