This fall is continuing its rapid march through the weeks. I can't believe how quickly the days are flying by (they seem so short with the daily savings time imposed). With this change in the season comes another change of season — the recent news of the passing of one my most cherished mentors … Jerry Hicks from Abraham-Hicks. A shift in an era has occurred, for me and many, many others.
I only met Jerry in person once (briefly on one of the Abraham-Hicks cruises). But I, like so many from around the world, feel a strong affinity with him and his mission via The Abraham-Hicks teachings.
The husband of Esther Hicks … his loving and gifted partner — it was Jerry's strong quest for life's answers that created not only a remarkable life for himself but generously so for the rest of us who benefit from the wisdom of their work.
Esther sent out a beautiful note … that captures so well the spirit of Jerry and their relationship and how it (and their work) will continue via Jerry's new vantage place. There is also a link where appreciations for Jerry can be posted online.
In honor of Jerry and his role with Abraham's work … I'd like to dedicate this issue of The SHIFT-IT e-Zine to him and re-run the "Wouldn't It Be Nice If" article from a few years back. Jerry, thank you for your work, legacy and example and I look forward to witnessing how you continue to play with us moving forward!
Esther's Email: Click Here to View
Appreciation Posts for Jerry: Click Here to View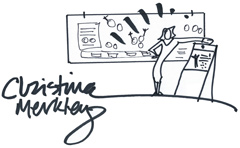 ---