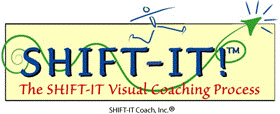 SHIFT-IT Online kicks off in just a few hours. Every time I send out a last minute notice someone gets it at the EXACT right time … and they join at the 11th hour (perfectly on time). Maybe its you this round?! If so, come! We are getting ready for ya!
This 7-week online coaching program is for people who are ready to Become Your Next Self … in whatever area or combo of areas you want to SHIFT (right livelihood/business, prosperity, relationship, body, fulfillment, etc).
Perfect if you are at a natural life crossroads or transition period (job or biz change, significant birthday, separation/divorce, new union, empty nest, ready for your next expansion, craving more creativity, authenticity, fun etc.
We start today, Saturday February 7th,
SHIFT-IT ONLINE
7 Weeks Online: Feb. 7 – March 21, 2015
Video Webinars: Saturdays, 10-11:30 a.m. Pacific
(11 Mountain, 12 Central, 1 Eastern, Europe: Evenings, Austral/Asia: Early Morn
Full Details, Testimonials and Online Registration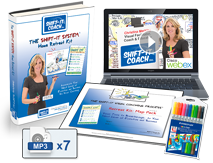 All sessions are recorded … so you can access any you miss or participate via the recordings and class forum if you are in a geography where it's awkward to join us at the live time.
Plus, the 17 'Visual Coaching' maps that form the foundation of this program are immediately available upon registration … so you can get crackin' on your SHIFT right away.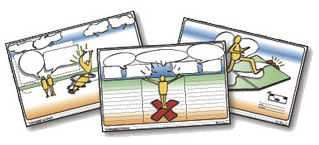 A Note About the Visuals:
FYI, you DO NOT need to be an artist to partake in Visual Coaching (the drawing is done for you … if you ARE an artist, then you can weave in your own artistic flair to the maps provided).
Brain researchers share that over 87% of people are Visual Thinkers (meaning they learn and retain info best when visual means are used). That's why we use a visual approach — plus, I'm a doodler from way back (ask my high school math teacher!) … Its fun!
Our classes attract wonderful, supportive, creative leaning folks from all over the world. A truly safe place to explore what is up for you now in your professional and/or personal life … and to manifest what you next desire.
Full Details and Online Registration:
https://www.shift-it-coach.com/coaching/shift-it-online-group
If SHIFT-IT feels like a match for you, I look forward to beginning our coaching alliance in just a few hours! See you soon!
Yours in visual expansion,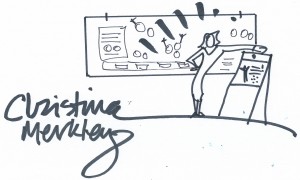 Christina Merkley
The SHIFT-IT Coach & Interactive-Visuals Mentor
P.S. Online group doesn't seem right for you? Consider private coaching with a Certified Visual Coach®, or alternatively, work through The SHIFT-IT Home Retreat Kit by yourself at your own pace.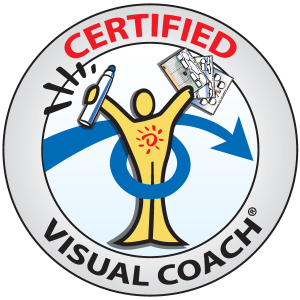 P.P.S.You certainly don't have to be a Coach or other Process Professional to participate in this class … however, if you are, check out Visual Coach Certification® (SHIFT-IT Online is one of two required pre-requisites).
Our next cohort is April 2015.
P.P.P.S. For a full list of our 2015 courses, including the upcoming Fundamentals of Interactive-Visuals (Online Version), Click Here.