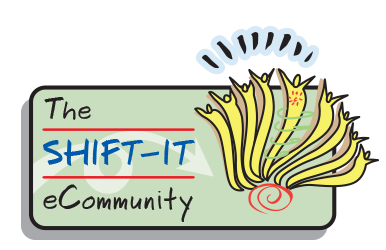 I hosted the June Drop-in Webinar for The SHIFT-IT eCommunity on Saturday, June 15th. This is a monthly support group for grads of our visual coaching programs: The SHIFT-IT System, Practical Energy Work, and Visual Coach Certification. Other interested people are also welcome. Emergent Agenda from Members each month. Fully Recorded. Membership includes access to all past recordings and maps.
This Month's Agenda Items:
1. Introductions, check-in and agenda creation.
2. Future Self Meditation – help everyone identify, meet and interact with their best case scenario Future Self (best coach in the world), as it seemed from the check-ins that this would be the best protocol/tool for us to use this month given the check-ins.
3. Member expressing apprehension about ending a relationship due to a previous relationship disintegrating into stalking. Future Self meet, greet and body swap (energetic embodiment). Perspective shifting – remembering past endings that did go well, where friendship remained. Message that this will end in a safe and positive way. Reframing on this as a 'completion' rather than an ending.
4. Member expressing concerns about a move to a more remote location and about the generation of work and abundance. Future Self reassuring her that she'll be doing it differently from her urban past. It will be smaller but consistent work as she consults and coaches. It will be self-generated. Suggestion to 'do the bit in front of you' and that the bits add up. Bit by bit you will become your Future Self. And yes, the past year WAS tough. Focus on the inner pay off.
5. Member delighted with manifestations since SHIFT-IT Online earlier this year. Her desire for the 2 streams of her interests to merge has come true in a fast and interesting way. She's negotiated a reduction in her regular job down to 2 days per week which unleashes time for her other ventures. She's warmed by the possibilities and is feeling great!
6. Member feeling overwhelmed by both personal and professional tasks. Accepted into law school as indigenous applicant however postponing for a year. Future Self gifted a symbolic feather and allowed the body swap in order to feel the energy of confidence, ease, grace and allowing. A reassurance from Future Self that not only can she do it but she already is doing it! Just keeping moving forward, you will become me soon enough.
7. Member coming for an injection of 'Working Visually'. Been using his GR/GF skills in the public service in delivery of 8 courses. Well received. Sees the use of visuals growing in the local community. Guidance from Future Self that he doesn't need to seek permission. With semi-retirement approaching, he does have a choice and can choose the things that he is good, enjoys and are of benefit to others too.
---
Session Notes:
---
Next gathering of The SHIFT-IT eCommunity is Saturday, Sept. 7, 11am pacific. See you then!
---