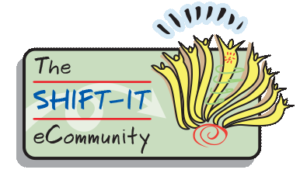 I hosted the September Drop-in Webinar for The SHIFT-IT eCommunity on Saturday, Sept. 14th. This is a monthly support group for grads of our visual coaching programs: The SHIFT-IT System, Practical Energy Work, and Visual Coach Certification. Other interested people are also welcome. Emergent Agenda from Members each month. Fully Recorded. Membership includes access to all past recordings and maps.
---
This Month's Agenda Items:
1. Polarity Squares – Member Returning to Grad School Cohort After Race Related Discomfort From Prior Semester. Conflicted About Wanting to Feel Comfortable in the Classroom Versus Wanting There to be Discomfort.  Played Out All 4 Quadrants to Bring Unconscious Material to the Surface. Closed with Transcendent States (NonDual Consciousness) and Offering It Up with Prayer.
2. Inner Alignment – Member Experiencing Fear in the Face of Upcoming TedTalk About Family Dysfunctions and Financial Control.  Orphan Rescue of 8 Year Old Inner Child, Who Was Warned by Father to Never Tell. Shift of Resisting Consciousness from 'Little Busy Body" to "Empowered, Authoritative Voice'. Boundaries Between Hurt, Scared Child and Strong, Adult Woman.  Child Safe with Future Self While Adult Self on the TedTalk Stage Telling Her Story to Help Free Other Women and Children.
---
Session Notes:
---
---
---