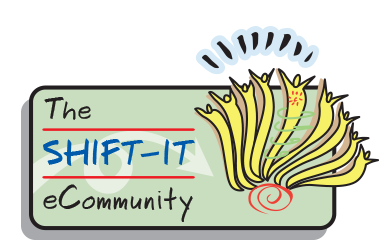 I hosted the February Drop-in Webinar for The SHIFT-IT eCommunity on Sunday, February 9th. This is a monthly support group for grads of our visual coaching programs: The SHIFT-IT System, Practical Energy Work, and Visual Coach Certification. Other interested people are also welcome. Emergent Agenda from Members each month.  Fully Recorded. Membership includes access to all past recordings and maps.
This Month's Agenda Items:

1. Future Self Dialogue – Member's Ted Talk on Financial Dependency was very well received (yeah!) however she's now overwhelmed with juggling multiple tasks (regular work schedule, writing her book, handling speaking requests) and frightened about the increased local and global exposure as TedTalks may be selecting her for wider exhibition. Christina facilitated a calming Future Self dialogue to aid in organizing tasks and in stretching her mindset and frequency in order to more comfortably let in the greater expansion and support that is naturally emerging.
2. Focus Wheel – Member grieving the end of her love relationship and doubting whether she'll ever love again or at same calibre.  Christina facilitated a Focus Wheel process to assist in mining the 'Positive Aspects' of the relationship and also the perspective of this relationship as a very important and valued step on larger overall relationship path.  Appreciating the development evolution that is occurring and the knowing that indeed  'there is more'.
Next gathering of The SHIFT-IT eCommunity is Sunday, March 8, 11am pacific.  See you then!
For more info on The SHIFT-IT eCommunity, click here.
---