Online Course Starts This Monday, February 22nd.
Even Texan power outages can't stop us from getting the last-minute word out on this upcoming online course!
Pat my virtual assistant based down in Mesquite, Tx is recovering from 3 days of chilly temps and no power or internet. Glad you got through it Pat and thanks for jumping right back in once your fingers warmed up!
We have a good cohort coming together for Monday's start.  An interesting blend of Consultants, Facilitators, Managers, Trainers, Teachers, Coaches, Therapists, Graphic Recorders, and Creatives. From across North America with the United Kingdom, Germany, Switzerland, and Slovenia represented too.
Learn the ins and outs of Working Visually with groups and/or individuals. Especially useful during these challenging times. Whether you can work in-person in your region.  Or whether you can only work online for now.  Course covers both delivery methods.
Bi-Weekly – 18 Live Zoom Webinars: Fully Recorded
Feb. 22 – May 5, 2021
Mondays & Wednesdays, Noon-1pm pacific
CLICK FOR DETAILS AND REGISTRATION

I look forward to training you and helping you to help those you are working with.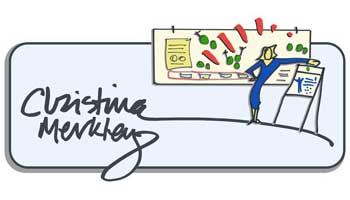 P.S. If you are eyeing Visual Coach Certification this course is one of two pre-requisites.
P.P.S. Dates or times don't work? Get the Home Study Kit version instead.
P.P.P.S. To see other courses, products, and services, click here.