Given all the massive changes that humanity is currently embroiled in, Visual Coaching is even more relevant and needed than usual.
As a pioneering Visual Coach, and now with my capable tribe of Certified Visual Coaches, we've coached 1000s of individuals across the globe to shift their professional and personal lives for the better.
As the holidays approach, it's my habit to send out a reminder about my SHIFT-IT Visual Coaching System®. As some like to gift it to family, friends, or colleagues … or nab for self.
SHIFT-IT employs visual skills and the 'internal arts' to help you clarify and evolve into what's next.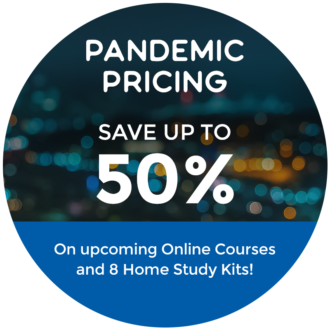 Particularly powerful during times of change when an old self is making way for a new one …
• Holidays and New Year;
• Birthdays, anniversaries and other milestones;
• Relationships (birth, death, union, separation & endings);
• Education, career and geographical shifts;
• Health challenges and physical changes;
• Aging, retirement and caregiving stages;
• Political changes including job loss due to mandates;
• And, when your soul just yearns for the next step in your evolution.
This powerful and creative system helps you literally draw yourself out, even if you can't draw a stick figure!  If you are an artist, my maps act as an organizing base for your own unique style.
---
4 Ways to SHIFT-IT: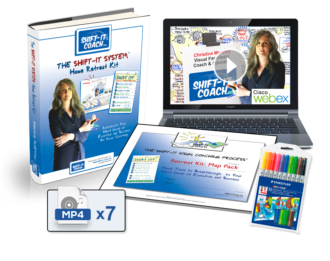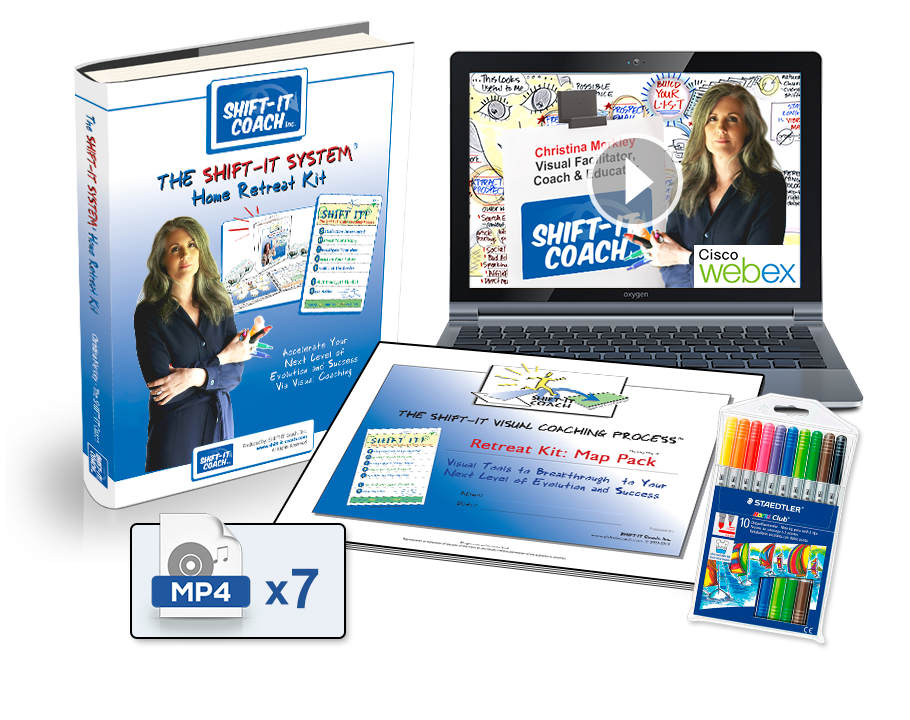 1. GET THE HOME RETREAT KIT:
An instantly downloadable SHIFT-IT Home Retreat Kit that you (or the person you are gifting it to) can access from the comfort of your own home.
Curl up with the Map Pack, Markers and Step-By-Step Videos to doodle your way to insight and integration.
---
2. ATTEND AN ONLINE RETREAT:
Join me for a live online course.
Connect with like hearted people from around the world who are SHIFTing IT too.
Inner work goes faster and deeper with a group energetic field!
Next Cohort:
January 21-23, 2022
• Attend additional future retreats as a guest repeater!
---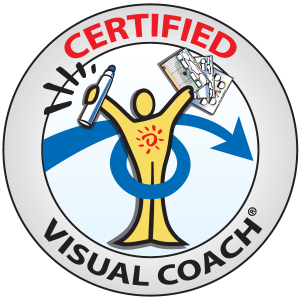 3. BOOK A CERTIFIED VISUAL COACH:
We have Coaches from many regions, industries and specialties.
Therapists, Financial Advisors and other Helping Professionals are also in our ranks.
All of our Certified Visual Coaches are trained directly by me through a comprehensive mentoring program.
---
4. BECOME A VISUAL COACH:

Visual Coach Certification includes 40 Visual Coaching moves at core and advanced levels.  20 hours of client work, technology selection and instruction, case studies, direct supervision and supportive international cohort.  Add the power of Visual Coaching to your toolkit now!
---
Wishing you and yours (and our world at large!) a happy holiday season and New Year.
May we SHIFT-IT for the better!
Warmly,

P.S.  For all products, services and 2022 courses click here.
---