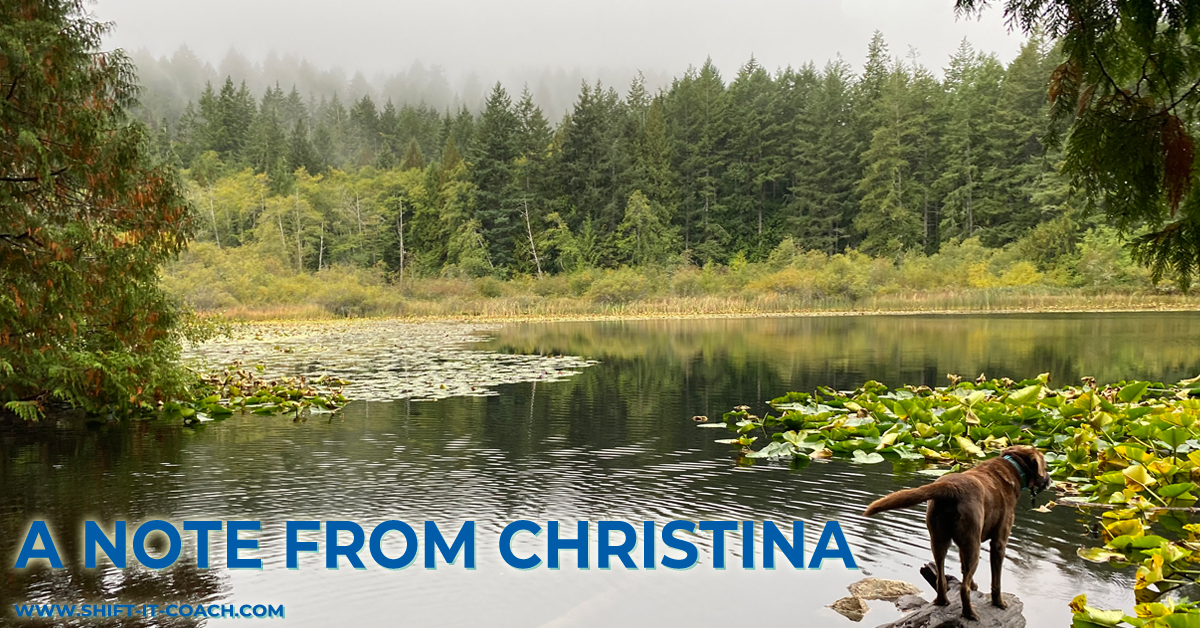 The season is shifting here in the western rainforest of Canada. Sunny days are more frequently giving way to fall mists.
I've been harvesting the last of the veggies from my garden, and laying in some flower bulbs for spring.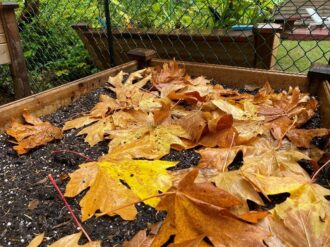 Putting the container beds to sleep with a blanket of maple leafs, incrementally gathered from walks in the woods with the dogs.
By the time the frosts come all will be cozy with their layers of organic leaf mulch.
Kinda like my aging folks with their warmers, cozy in their den as the days get cooler and shorter.
The fall season of my SHIFT-IT School got off to a lovely start a few weekends back, with the SHIFT-IT Visual Coaching Retreat. Introducing Newcomers to the process, and welcoming Repeaters back for their next round. These gatherings are becoming more and more Satsang-like, like so much of my work nowadays.
Both the Public and the Private Satsangs (deep processing groups using visual tools) continue this season. The public drop-ins are now scheduled on the 3rd Sunday of each month. I'll see how it goes with varying the start times. A new Private Satsang is starting on the 21st, if you want to nestle in with a sweet weekly group for 16 beautiful sessions.
Coming up on the 12th, Anneke Lucas and I will be back with another round of Shifting the Power – you can still join us if you like!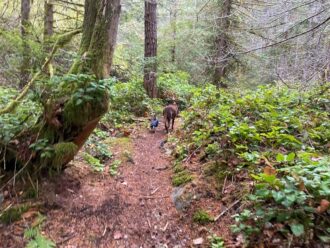 I've had so much confirmed about global and personal power dynamics from co-hosting this brave course.
Survivors of intense and calculated abuse are way-showers for us all.
Helping us to courageously learn more about the underbelly of our world and how to maturely face it, and our trauma and projections, with The Unconditional Model.
Finally, as past announcements have explained, this season I'm making a significant change where my visual skills trainings are concerned. After 25 years, I will no longer be publicly training in Graphic Recording and Graphic Facilitation (although Private Mentoring and Private Trainings will continue for a while).
My own spiritual path is insisting I put my focus on what is most important at this stage of my life and career. My own mystical being calibrated if you will.
Like the offerings you see this Fall, my main focus (obsession!) is the deep consciousness work I do through Visual Coaching, Satsangs and other processing containers.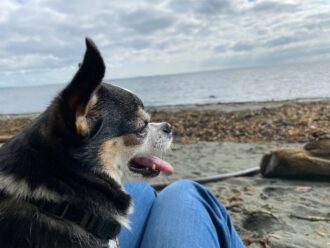 This is what I will be exclusively focusing my visual trainings on moving forward, with a debut on November 1st of Fundamentals of Visual Coaching.
If you have trained with me in the past, you qualify as a Repeater (some will be a refresher but lots will be new). Certified Visual Coaches are welcome as esteemed guests!
This will also create a stronger and more focused pre-requisite for those wishing to 'go all the way' into Visual Coach Certification … about to enter its 14th year!
For those who don't, it gives you a big start to working visually with individuals, partners and processing groups, in your own unique ways.
Wishing you and our world all the best as we continue along our unfolding path and calibrate to the mystical!
Yours in Shifting It,


Christina Merkley,
Visual Coaching and Satsangs
www.shift-it-coach.com
---