Live Online & In-person Courses: Click Here
Self-Paced Products: Scroll Below
---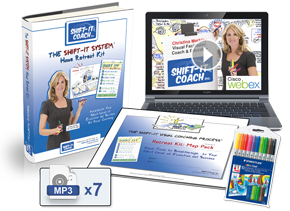 The SHIFT-IT Home Retreat Kit
Conduct Your Own Personal SHIFT-IT Retreat
Your life isn't a dress rehearsal. In fact, it's happening right NOW. Is it going the way you want it to? You can easily take control with the step-by-step SHIFT-IT Visual Coaching system. This innovative kit actually walks you through your past, present and future so you can plot out your directions and strategies. SHIFT-IT has already helped hundreds live life by design, not by accident. Learn how it can help you too!
---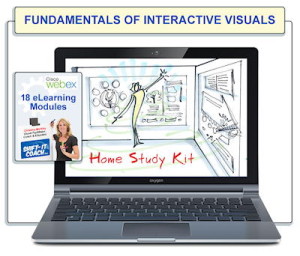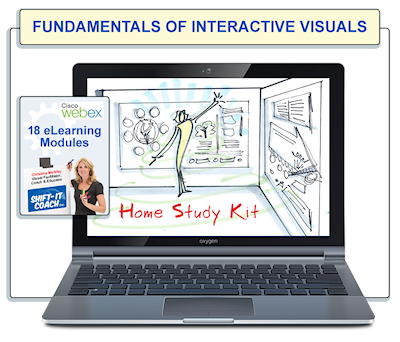 Fundamentals of Interactive-Visuals (Home Study Kit)
Visual Skills for Process Work with Groups and Individuals
For managers, consultants, facilitators, trainers, coaches, therapists and other group leaders. And for artists, illustrators, designers, graphic recorders and other creatives. Over 87% of your clients (or employees) are visual thinkers – learn powerful visual skills to boost the effectiveness of how you work or communicate with them. This professional 18-Module Home Study Kit, thoroughly covers the four ways of working visually: studio work (pre-prepared charts & videos), graphic recording (visual summary notes), graphic facilitation (process work with groups) and graphic coaching (process work with individuals). This is the Home Study version of my internationally acclaimed training.
---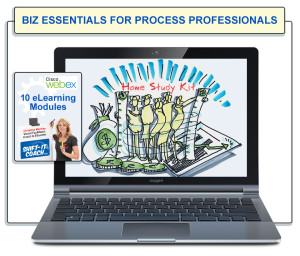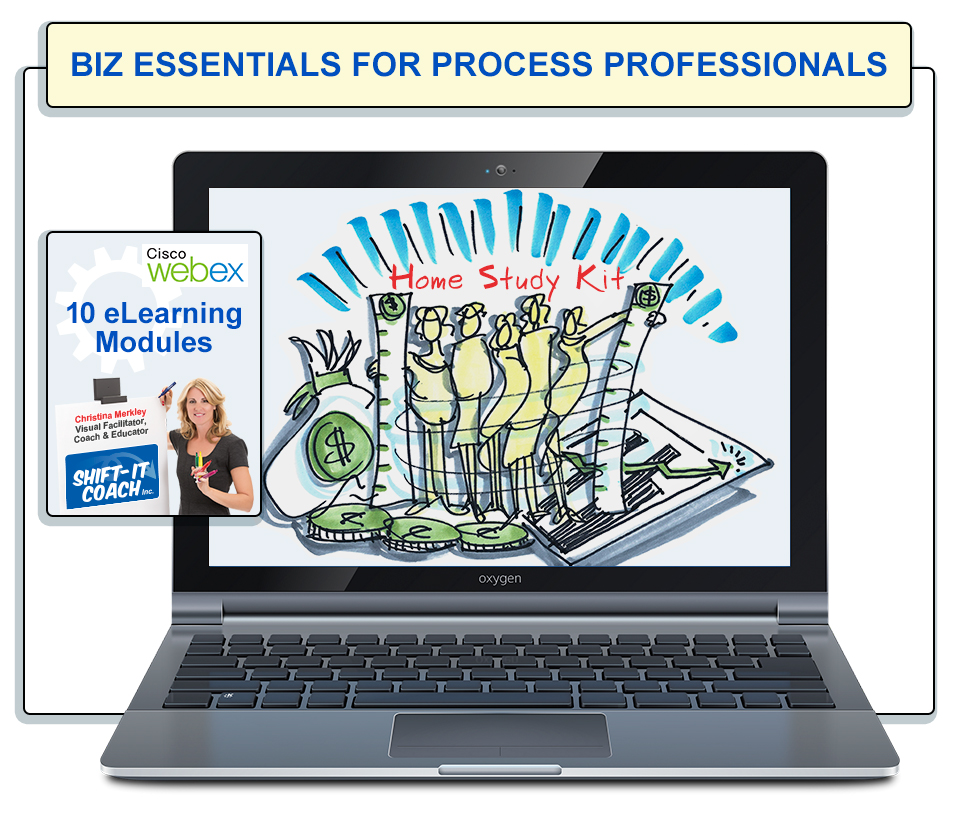 Business Essentials for Process Professionals
Bust Through to a $50-300K Solo Practice or Small Business
Biz Essentials for Process Professionals is an info-rich, 10-Module Home Study Course, that guides Process Professionals and other Small Business Owners to define, build, or revamp their operations in the $50-300K range, with a special emphasis on ethical online techniques. Whether a newbie or a seasoned pro, this program demystifies the nuts and bolts of a successful independent practice.


SHIFT-IT Coach, Inc. All Rights Reserved. Terms and Conditions.