INTRODUCTION TO INTERACTIVE-VISUALS
"The Four Main Ways Of Working Visually
With Groups And Individuals"

THIS WEBINAR TOOK PLACE OCT. 10, 2013.
REGISTER BELOW TO INSTANTLY RECEIVE ACCESS TO THE REPLAY VIDEO AND PRESENTATION NOTES.
* Video Recording: Didn't make the live webinar? No problem – register anyways to receive video recording of the event.
Are You An Organizational Leader, Consultant, Manager, Facilitator, Coach, Therapist or Other Process Professional?
Are You Intrigued by the Visual Way of Working and Want to Learn More About This Powerful Way to Work With Groups and Individuals?
Are You On the Lookout for Effective Techniques for Your Process Toolkit … To Add More Professionalism, Pizzazz & Passion To Your Work (whether you are internal or external)?
Join me, Christina Merkley, M.A., an internationally recognized Interactive-Visuals teacher for an informative, fun and info-packed webinar on using visuals in consulting, management, facilitation, training, speaking, coaching, and counselling settings.
In this free session I share:
The Benefits of Working Visually;
What The Four Main Applications of Interactive-Visuals Work Are;
Examples From My 20 Year Career;
Tips for Adding 'Visuals' to Your Own Professional Practice;
Further Opportunities to Develop Your Skills;
… and more!
The Visual Techniques Can Be Applied To A Whole
Myriad Of Group & Personal Processes …
… brainstorming/idea generation, strategic planning and visioning, scenario planning, conflict resolution/mediation techniques, diversity, succession planning, entrepreneur/partner heart-to-hearts, family councils, community design charrettes, life and business coaching, etc.
Not familiar with Interactive-Visuals? Below are a few examples to give you an idea of what this highly original, creative and effective way of working is all about (these are just a sprinkling of some of the ways visuals can be used … I'll explain these maps and share other examples on the webinar) …
PRE-PREPARED STUDIO MATERIALS (make custom maps, charts, explainer videos and other visual materials in advance of an event or intervention to help you 'tell a story' or communicate strategic information):

Historical Map of Interactive-Visuals Field (large view)

Model / Flowchart for Training Purposes (large view)

Case Study Mural / Sales Chart for Consultant (large view)


Agenda Chart from Training Workshop ( large view)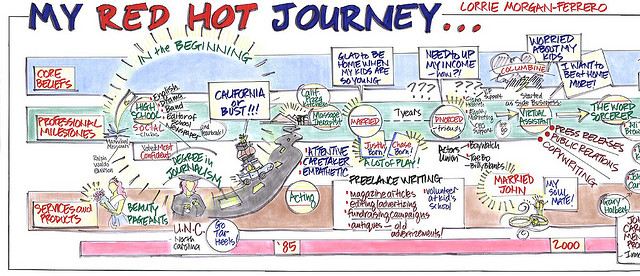 "Visual Bio" for Workshop Leader, Part 1 (large view)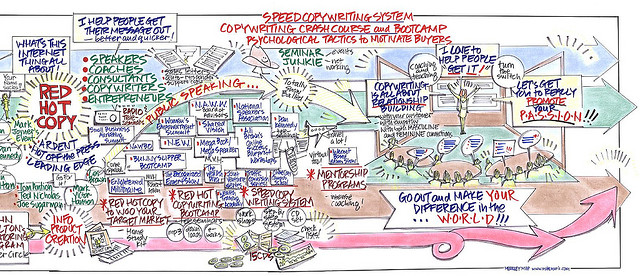 "Visual Bio" for Workshop Leader, Part 2 (large view)
---
VISUAL RECORDING (make live, spontaneous summaries of emergent thinking in conferences, meetings, clients huddles, etc … from blank paper):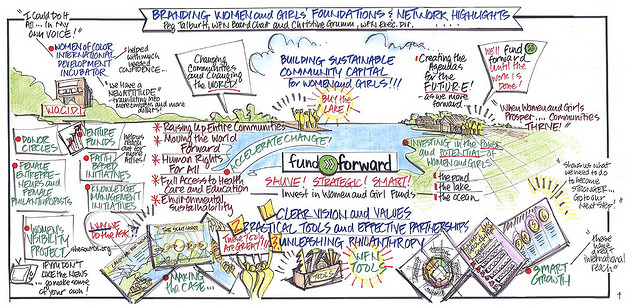 Graphic Recording at Philanthropy (large view)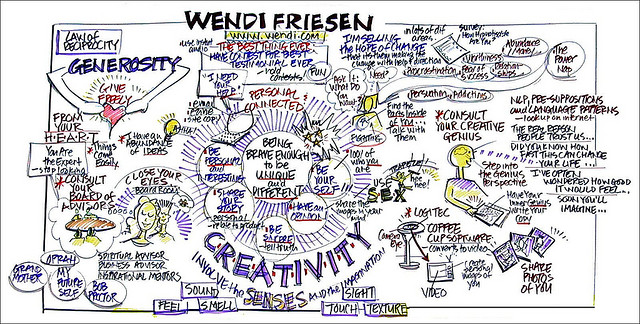 Graphic Recording of Speaker's Presentation (large view)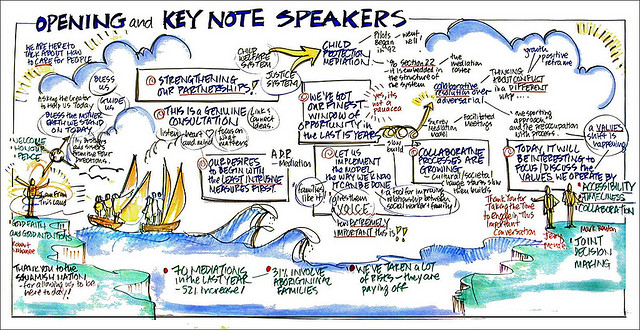 Graphic Recording of Conference Opening & Keynote Speech (large view)
---
VISUAL FACILITATION (work visually with corporate, not-for-profit, community and other groups – collectively assemble the big picture to make informed and shared agreements via strategic planning, mediation, scenario, future search and other processes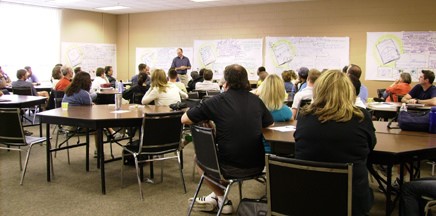 School District Strategic Planning Session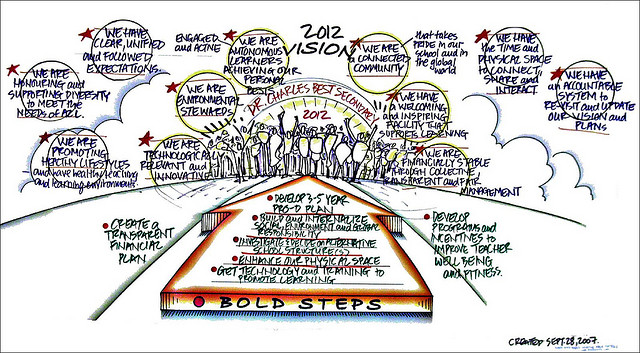 Graphic Facilitation: Using Graphic Guide from Grove Consultants (large view)
---
VISUAL COACHING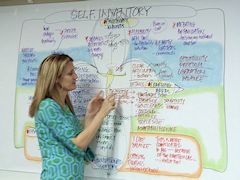 My passion work! Work one-to-one with individuals, couples and partners on coaching, counseling and other personal growth applications – life maps, personal visioning, identifying and erasing resistance, action plans etc.):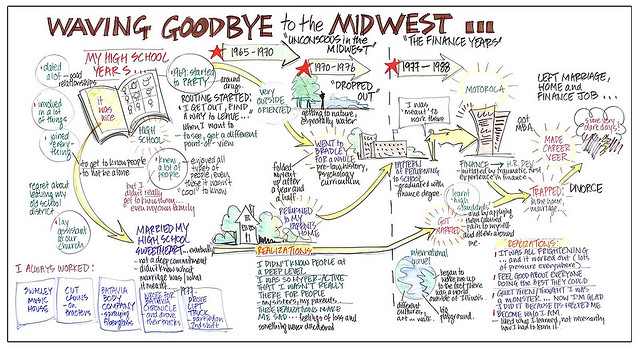 Life Map for Coaching Client, Part One (large view)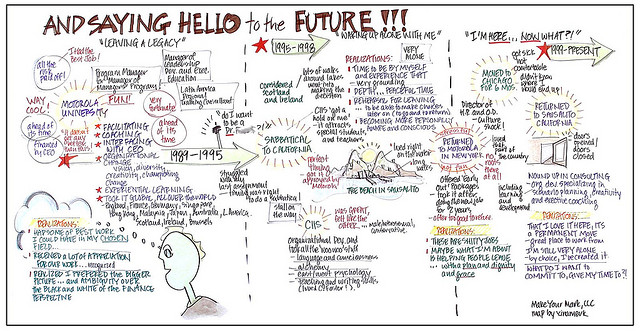 Life Map for Coaching Client, Part Two (large view)
---
To watch this free INTRODUCTION TO INTERACTIVE-VISUALS WEBINAR, simply register below.
All the best with your Visual Expansion,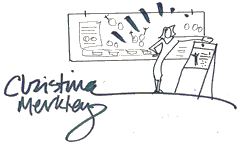 Interactive-Visuals Mentor &
The SHIFT-IT Coach
P.S. Interested to learn Interactive-Visuals techniques to add to your own Process Toolkit? FYI, our Fundamentals of Interactive-Visuals workshop is offered online (twice a year) and in-person (in beautiful Victoria, British Columbia, Canada). Alternatively, Private Trainings and In-Depth Apprenticeships are also available
P.P.S. For a full schedule of our online and in-person classes, click here.
---