Deosoligloria
Wow, the winter holidays are fast upon us … right around the corner. However, don't forget about yourself and your professional and personal development this season — our 2013 Masterminds in Interactive-Visuals®, Soul Integration® and Visual Coach Certification® are accepting applications and forming right now!
Whether you need help taking your Interactive-Visuals skills up to your next level, help with deep integration and healing so you can manifest your 'it' in the world, or want to Become a Certified Visual Coach® … our programs support you in making your SHIFT and empower you to help the world shift too!
1. MAGIC MARKER MASTERMIND®
Jan. 14 – June 17, 2013, 6-Month Visual Practitioner Biz Incubator
For Visual Facilitators, Visual Coaches & Visual Scribes and Process Professionals
Pre-requisite: Fundamentals of Interactive-Visuals (or demonstrated equivalent experience).

Just 1 Spot Left!
For Visual Practitioners from across the globe. Intensive skill and biz development incubator that meets your unique needs. Learn and bond with fellow process professionals who unite in a shared mission to effectively use interactive-visuals with groups and individuals. Develop your brand, signature style, visual tools, graphic skills and overall confidence in your use of productive visual techniques, whether you are internal in an organization or have an independent practice, business or content area.
Application Deadline: December 17th
Just 1 Spots Left!
Full details and Online Application.
---
2. THE THEO ACCELERATOR®
Jan 15 –June 25, 2013: 6-Month Spiritual Mastermind
For Metaphysicians Interested in Deep Soul Integration / Inner Work


A new spiritual mastermind co-lead with The Theo Group centered on manifesting your 'Soul-Centered Self'. For metaphysicians interested in integrating THEO's non-physical intelligence with Christina's down-to-earth SHIFT-IT Coaching — a unique marriage of heaven and earth. Includes two in-person retreats plus online support using video technology. Deep community to support change agents in their light work in the world.
Application Deadline: December 31st
Just 4 Spots Left!
More Info and Online Application Process
---
3. VISUAL COACH CERTIFICATION®
April-Dec. 2013 (10 Webinars, plus 24 client hours)
For Coaches, Therapists and Other Process Professionals Working with Individuals
Pre-requisites: SHIFT-IT Online Group (or completion of SHIFT-IT via Certified Visual Coach) and Fundamentals of Interactive-Visuals (or demonstrated equivalent experience).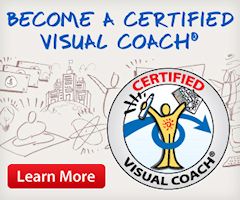 For coaching and counseling professionals – differentiate your personal growth practice with the power of Visual Coaching.  Be empowered to use our signature SHIFT-IT System® with 17 visual maps with your own clientele.  Plus how to 'template-ize' your own intellectual property into visual processes and tool sets.
Wonderful global cohort committed to social change on the planet, together we advance personal growth work via the visual methodology. Includes marketing and sales support for launching your Visual Coaching practice plus ongoing community with dedicated colleagues.
In-person Combo: Deadline to Apply is January 6th
Certification Only: Deadline to Apply is March 24th
Full Details and Application Process
---
Looking forward to meeting and training you!
Yours in visual expansion,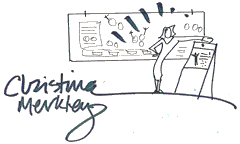 Christina Merkley
The SHIFT-IT Coach and
Interactive-Visuals Mentor
P.S. Shy about working in a group? Would rather get individual attention?  Can't travel or dates don't work?  Check out our private trainings and apprenticeships or tele-coaching packs (for confidential business mentoring and life coaching).
---