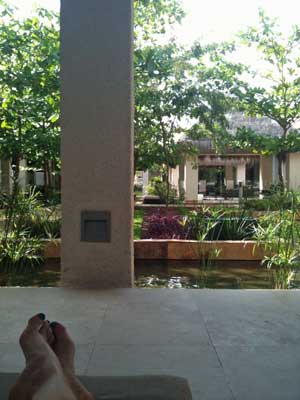 I'm currently in Mexico getting some R&R time in with no walls in sight!
However, there will be walls in my future … with our upcoming in-person FUNDAMENTALS OF INTERACTIVE -VISUALS workshop, which teaches you how to effectively work visually with groups and individuals.
Only public opportunity to be trained in person by me for a whole year. FYI, there are currently only 7 spots left and the Early Bird ends this Monday, so act now to secure your markers!
FOR PROCESS PROFESSIONALS: Consultants, Facilitators, Trainers, Coaches, Therapists, Educators, Managers, Scribes and other Process Professionals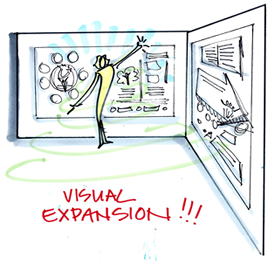 TRY YOUR HAND AT ALL 4 APPLICATIONS:
Studio Work (pre-prepared communication/message aids),
Visual Recording (visual summary notes),
Visual Facilitation (co-created materials with groups)
Visual Coaching (co-created materials with individuals & partners).
WHY:
Interactive-Visuals is an extremely effective way to work with your clients — as over 87% of them (and us!) are Visual Thinkers. This way of working is taking the world by storm … now is the time to integrate the power of working visually into your own process toolkit. Not only does having this skill improve your work and differentiate your practice … its also a very enjoyable way to work for those who desire more creativity, heart and colour in life overall!
WHERE & WHEN:
Beautiful Victoria, British Columbia, Canada
May 22-24, 2014
JUST 7 SPOTS LEFT, EARLY BIRD ENDS MONDAY
FOR FULL DETAILS TESTIMONIALS AND ONLINE REGISTRATION:
http://www.visualcoaches.com/training/fundamentals/
COURSE OVERVIEW:
*** Learn the historical story of the Interactive-Visuals field and what the four main applications are (so you can decide which suits you and your practice best);
*** Learn what the best supplies are and where to source them;
*** Receive icon libraries, visual resources and step-by-step directions on how to integrate visuals into your own practice (no matter where on the visual spectrum you fall … no, you DO NOT need to be an artist to use Interactive-Visuals techniques);

*** Get precise, gentle, connect-the-dots instruction on how to 'draw' … I sneak it up on you so get beyond any 'art phobia', fear or comparison problems you might have about your creative abilities (this work is really about PROCESS not art);
*** See varied examples and hear detailed explanations of real client work (culled from two decades of working nationally, internationally and digitally with corporate, not-for-profit, governmental and individual populations);

*** Practice your new skills and receive detailed feedback (course comes with a private 45-minute consult so I can tailor things specifically to your circumstances);
*** Receive supportive coaching on which steps to take to build or enhance your visual recording, visual facilitation and/or visual coaching career (I've successfully mentored hundreds of people from around the world and YOU CAN do this work too … just put one foot (or hand!) in front of the other!

*** Connect with individuals from diverse backgrounds and locations also interested in this visual niche — your global visual tribe!
FOR FULL DETAILS AND ONLINE REGISTRATION:
http://www.visualcoaches.com/training/fundamentals/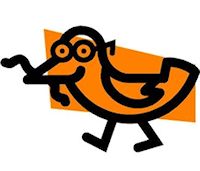 EARLY BIRD ENDS MONDAY!!!
FYI, The Early Bird deadline for this year's offering is this Monday, so act NOW to secure your place at the lowest investment.
VISUAL COACH CERTIFICATION PRE-REQUISITE:
FYI, this course is one of the two pre-requisites required for Visual Coach Certification®.
I look forward to getting those markers into your hot little hands!
Yours in Visual Expansion!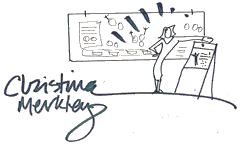 Christina Merkley
The SHIFT-IT Coach & Interactive-Visuals Mentor
P.S. Are you new to the visual way of working? For a good preliminary overview of these innovative skills, see Complementary Info Webinar for 90-minute overview.
P.P.S Dates of this offering won't work for you? Alternatively, you may book a Private Training customized for your unique needs at a date that works for you.
P.P.P.S. Already have base training under your belt? Want more advanced mentorship? See Visual Apprenticeship and Magic Marker Mastermind and Private Coaching with Christina for advanced offerings to build your skill, your confidence and your bottom line.
---