Learn Visual Process Skills … It's not too late to add the power of working visually to your own process toolkit this season! These skills are also referred to as Graphic Facilitation, Visual Facilitation, Graphic Recording, Scribing, etc. Join fellow consultants, facilitators, trainers, coaches, speakers, therapists, managers and other Process Professionals from around the globe in this leading-edge training.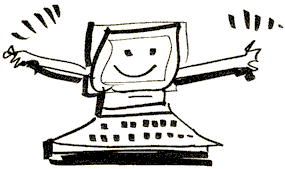 ONLINE VERSION:
This is the online version of my popular professional skills training. Attendees from across the globe participate. No travel required, learn from the comfort of your own environment.
FUNDAMENTALS OF WORKING VISUALLY
LIVE WEBINARS
Oct. 5 – Dec. 9, 2015
Mondays & Wednesdays, noon-1 pacific
(1pm mountain, 2pm central, 3pm eastern,
Europe: Evenings, AustralAsia: Early Mornings)
WE START TOMORROW, LAST-MINUTE JOINERS WELCOME!
Act Now: Don't Miss Out!
FOR FULL DETAILS AND ONLINE REGISTRATION:
I look forward to training you in the visual way of working and introducing you to your international visual tribe!
Yours in visual expansion,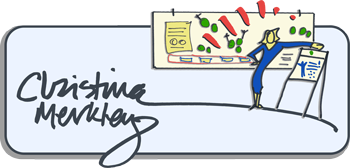 Christina Merkley
The SHIFT-IT Coach & Visual Skills Mentor
P.S. New? Need more info? For a good overview of the four main ways of working visually see 90-Minute Info Webinar.
P.P.S. Dates won't work? See Working Visually: Home Study Kit for self-paced option.
P.P.P.S. Rather do face-to-face? Then book a Private Training customized for your unique needs in gorgeous Victoria, British Columbia, Canada. Or come to the in-person public course offered June 2016.
P.P.P.P.S. Been at it a while? Need more advanced support? See Magic Marker Retreat, Visual Apprenticeship and Mentoring Via Distance Sessions for advanced offerings.