Most of my client and teaching work is online nowadays … I love the flexibility this brings for both clients and myself. It's practical, convenient and works surprisingly well for those who can stick with that kind of structure.
However, once a year I host two special Visual Skills courses that are IN-PERSON in my beautiful city of Victoria, British Columbia Canada.
A chance for us to meet face-to-face in an UPCLOSE environment where I can observe you in real-time and give tailored advice on how to improve.  And introduce you to each other, whom you'll learn from as much as me!
These special courses are fast approaching with owners being sought for the few remaining seats … or to be specifically accurate your place at the wall!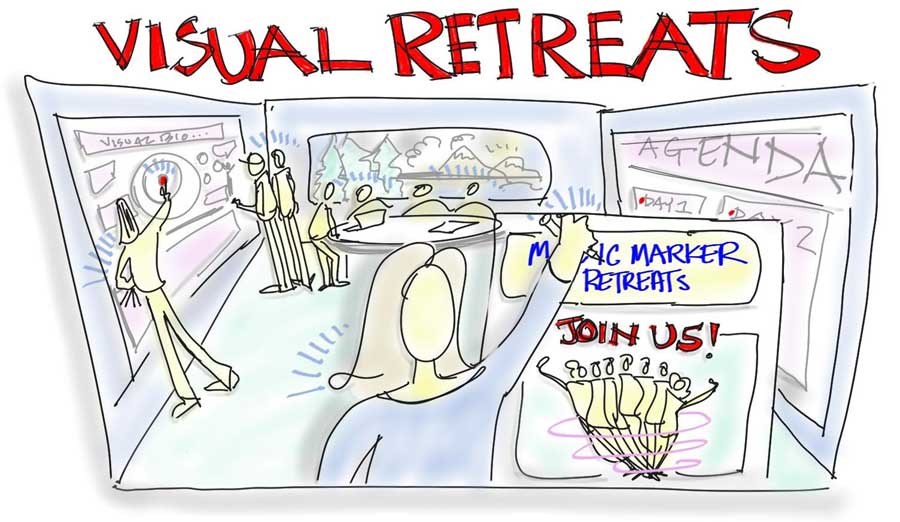 DO BACK-TO-BACK OR SEPARATELY
FIRST LEVEL:    June 1-3, 2017    5 Spots Left!
Fundamentals of Working Visually: This first level course is for those new to Working Visually or new to me as an instructor as I teach differently from most others in this field given my emphasis on the visuals being effectively intertwined with process. Click here for Full Details and Registration
___________________________________________________
SECOND LEVEL:    June 5-6, 2017    2 Spots Left!
Magic Marker Retreat: This second level course builds upon your base foundation (whether you trained with me, elsewhere, or are self-taught). A rare opportunity to work in-person with fellow Visual Practitioners to take your outer and inner skills to their next level.  Our agenda (crafted from the attendees and their desires) is different every time, so come as often as you like for strong in-person support. Full Details and Registration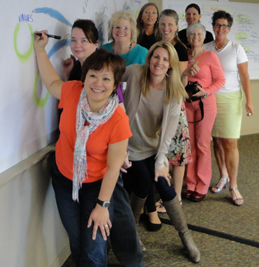 The Magic Marker Retreat …
Unites determined, pragmatic and intelligent Visual Keeners for skills acceleration and business building;
Improves your Visual Skills (via experiential drills, demos and direct mentoring);
Increases your confidence and ownership of your own unique style and aptitudes … be who YOU are and LIKE it;
Helps you effectively hone your business identity, brand and marketing (depending on where your process career is and what you next want to be, do and have);
Boosts your ability to communicate the benefits of visual services and land good work (whether you are internal in an organization or a free agent);
RIDE THE RISING VISUAL WAVE:
It's WONDERFUL timing to ride the visual waves that are sweeping our world. Its still niche, but this effective process methodology is finally getting the recognition, understanding and excitement it richly deserves.
See you soon!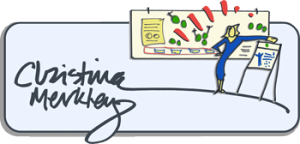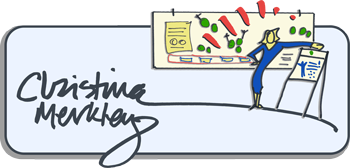 Process Skills Mentor & The SHIFT-IT Coach
P.S. For SHIFT-IT School's full calendar of courses, products and mentoring, click here.