We are 10 days away from my annual in-person retreats in beautiful Victoria, British Columbia, Canada.  We've got 3 spots left in the beginner course and just 1 left in the advanced course.
While most of my teaching is online nowadays (which works surprisingly well), I still have a soft spot in my heart for these once-a-year retreats where we gather at the wall with oodles of paper, markers, pastels and each other.
They are really powerful intensives that leave a mark on those who come … so nab one of these last spots if you feel the call to join us this year.  Your Future Self will thank you for the boost!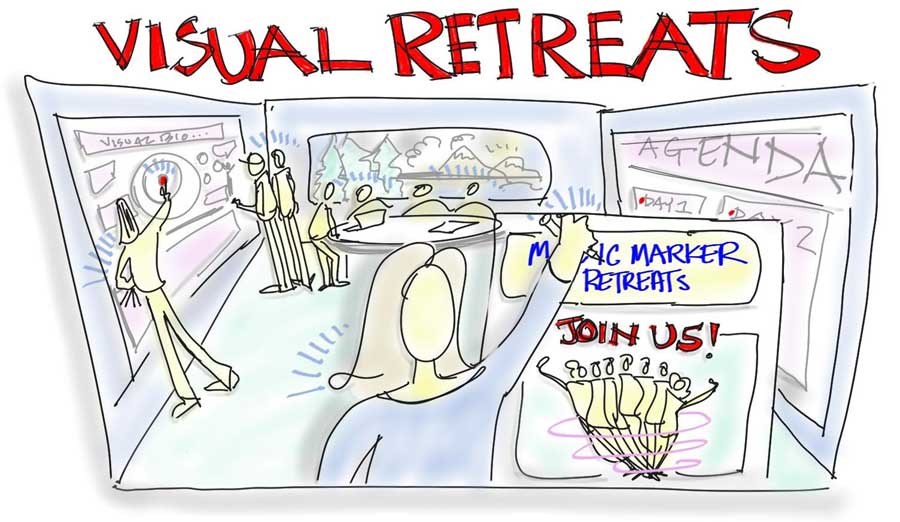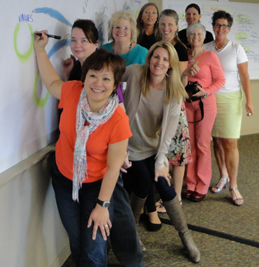 DO BACK-TO-BACK OR SEPARATELY
FIRST LEVEL:    June 1-3, 2017    3 Spots Left!
Fundamentals of Working Visually: This first level course is for those new to Working Visually or new to me as an instructor as I teach differently from most others in this field given my emphasis on the visuals being effectively intertwined with process. Click here for Full Details and Registration
___________________________________________________
SECOND LEVEL:    June 5-6, 2017 1 Spots Left!
Magic Marker Retreat: This second level course builds upon your base foundation (whether you trained with me, elsewhere, or are self-taught). A rare opportunity to work in-person with fellow Visual Practitioners to take your outer and inner skills to their next level.  Our agenda (crafted from the attendees and their desires) is different every time, so come as often as you like for strong in-person support. Full Details and Registration


RIDE THE RISING VISUAL WAVE:
It's WONDERFUL timing to ride the visual waves that are sweeping our world. Its still niche, but this effective process methodology is finally getting the recognition, understanding and excitement it richly deserves.
See you soon!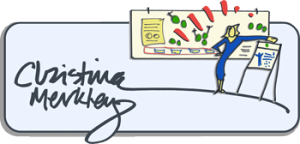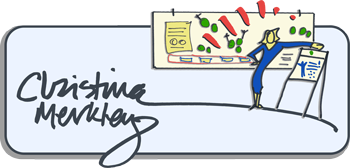 Process Skills Mentor & The SHIFT-IT Coach
P.S. For SHIFT-IT School's full calendar of courses, products and mentoring, click here.