Due to demand, we've added an additional In-person training to our Visual Skills roster.  We still have a few spots left, should you like to take advantage of another opportunity to work with me, Christina Merkley, in person. Training in-person is a delight – so nice to be able to see you in full 3D and help you manipulate the materials in your hands. We get the chalk dust flying!
This internationally respected training is August 22-24 in beautiful Victoria, British Columbia, Canada.  See below for more details and easy online registration – we are happy to accommodate last minute registrants.  We also have an upcoming fall online version of this training (connect in via webinar from the comfort of your own location) and our Home Study Kit option (work at your own pace) is available at any time.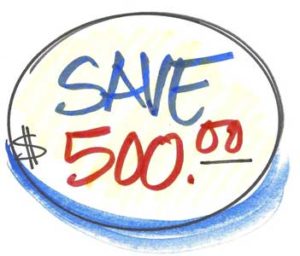 These workshops attract Canadians from across the country, as well as Americans and other visitors who want to train with me in person AND see this beautiful part of the world. In June's offering we had participants from China, Saudi Arabia and Europe.  Lots of folks have British Columbia on their bucket list!
Save $500: Summer Special … Act Now:
THE FUNDAMENTALS OF WORKING VISUALLY
In Beautiful Victoria, British Columbia, Canada
August 22 – 24, 2018

4 Spots Left!
Click Here for Full Details and Registration

Visual techniques are very helpful to add to your process toolkit because:
87% of population are Visual and Kinesthetic Learners (whole brain approach);
Greater clarity of key concepts, decisions and agreements occurs;
Conflict reduces and collaboration, empathy and momentum increase;
Can be used in digital and online settings too;
It's a humane, transparent, healthy method … enjoyable for participants and practitioners alike;
One does NOT have to be an artist to work visually. It's about serving good process, not art … and I share lots of tricks that demystify the methods. If you ARE an artist you'll most likely gravitate to the Studio Work and Scribing applications while your process colleagues will most likely gravitate to the Graphic Recording and Graphic Coaching applications. There is plenty of room for everyone in this helpful field!

You emerge impressed with how much you learned, with the ability to immediately apply back in your own environment.
Being an early adopter of these techniques (over 2 decades now) I've successfully mentored 2500+ people from across the globe. I have extensive experience in corporate, governmental, non-profit, small business and solopreneur settings. So can help you in how you want to apply the skills.
This is the ONLY IN-PERSON public workshop left this year. I provide the walls, paper, markers and other goodies … and gently, step-by-step move you through these three powerful days of instruction.
This workshop also includes advanced access to valuable learning materials (bonus videos, icon libraries, portfolios, lettering guide, etc.). Plus three private 1:1 mentoring sessions for detailed feedback are available via the Deluxe Level.
Save $500: Summer Special … Act Now:
THE FUNDAMENTALS OF WORKING VISUALLY
In Beautiful Victoria, British Columbia, Canada
August 22 – 24, 2018
4 Spots Left!
Click Here for Full Details and Registration
Looking forward to hosting this powerful experience for you! Graphic Facilitation in British Columbia —and, if you haven't been here before, to introducing you to Victoria, British Columbia and the beauty of Canada's west coast!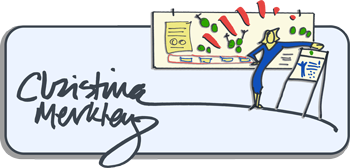 P.S. Additional Options for Beginners:  FYI, there is an Online Version of this course offered this fall (work from the comfort of your own location via live webinars). Additionally the same material is available via a Home Study Version (for those who prefer to work at their own pace). Private Training (you come to me) and customized In-house Workshops (I come to you) are also available.
P.P.S. Additional Options for Advanced: I also work privately with beginner and advanced mentees via Distance Mentoring Sessions. For additional advanced support with international cohorts see Magic Marker Programs.
P.P.P.S. Canadian Currency:  This course, like all of our courses, is in Canadian currency.  Given the current low Canadian dollar this translates into an additional 20+% savings for Americans and some other nationalities depending on currencies. A good time to stock up on excellent professional development.