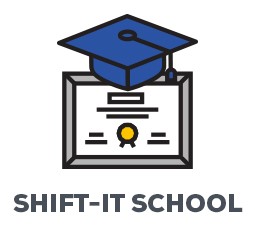 Graphic Facilitation training for those who help groups and individuals more effectively think and feel.
Hot of the presses. Online courses for Fall 2021 of SHIFT-IT School.
Quality niche events and training by internationally respected mentor.
Pandemic pricing and/or Accessibility levels for access for all.
---
SHIFT-IT ONLINE RETREAT, FALL 2021
PANDEMIC PRICES (Save 50%)
Dive deep with like-minded and hearted people from across the globe. Visual techniques to draw your inner wisdom out. So you know how to be and do during these intense shift times.  No art skills required although if you are an artist you can use your flair to your heart's desire.  Be forewarned this is a very powerful experience – you do these maps you will shift!
Live Webinars: September 10-12, 2021
---
VISUAL COACH CERTIFICATION, FALL 2021
PANDEMIC PRICES (Save 50%)
Use my Visual Coaching techniques and tools in your internal job or external practice.  For managers, coaches, counselors, therapists, HR professionals, financial advisors, mediators, disability specialists, teachers and more.  Includes 40 visual tools, instruction and supervision plus diverse international cohort of colleagues. Together we help ourselves, others and the planet shift.
Sold Out!
Live Webinars: September 28, 2021 – February 1, 2022
---
VISUAL SATSANGS, FALL 2021
My deepest container yet.  Satsang is a Sanskrit word, meaning to associate with true people. We take a nondual / oneness approach. Everyone and everything is welcomed and met.  We maturely use the many triggers of our intense times to do our inner work.  Deep understanding and bonds form.  If you are really ready to honestly use these divisionary times to grow yourself and be who YOU are meant to be, this is the group for you.
Live Webinars: October 23, 2021 – February 19, 2022
*** Good too for Certified Visual Coaches (and those working on the credential) to witness me working with the advanced maps and Graphic Facilitation techniques throughout.
---
FAST & LOOSE SKETCH CLUB
The fabulous Rhoda Draws is back!  For Visual Practitioners and other creatives who want to draw better and faster.  A crash course in design whether you work analog (paper) or digital (tablet) or both.  Come each week as we step-by-step help you to build your craft.  With plenty of fun, laughter and bawdy humor (Rhoda's specialty).
Live Webinars: October 20, 2021 – January 12, 2022
Also available in Kit format if live times aren't doable
---