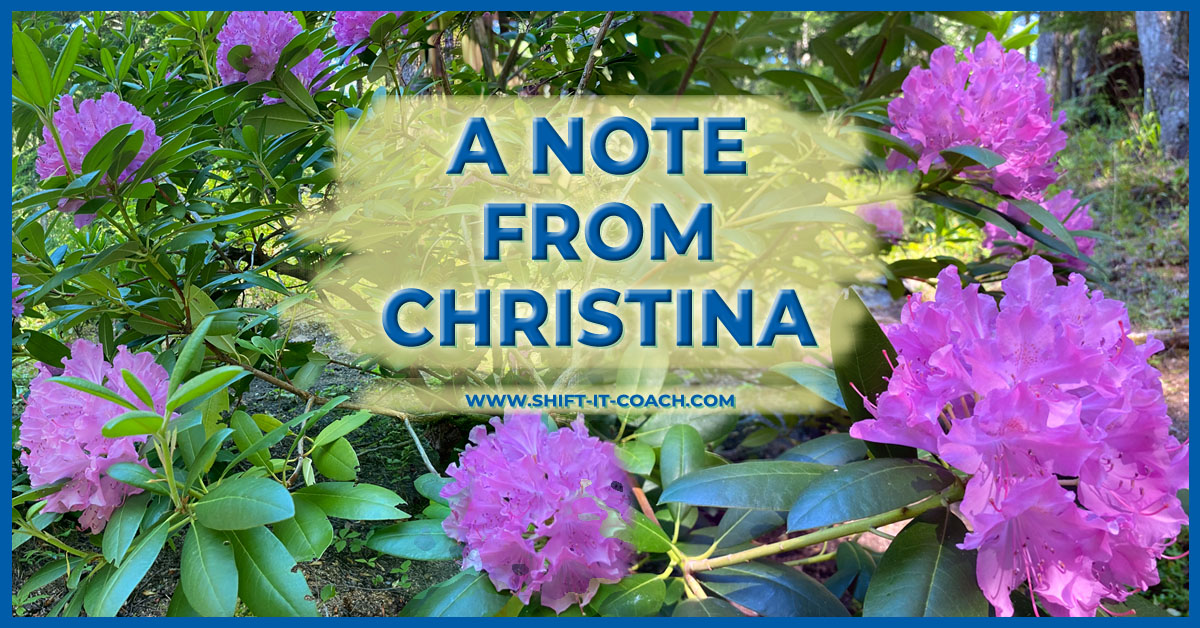 My current Visual Coaching season is coming to a close. Several processing groups are wrapping up, as well as the 2023 cohort of Visual Coach Certification.
Over July my website will be refreshed with the specifics for this Fall and 2024.
A newly revised Fundamentals of Visual Coaching is coming. More Visual Satsangs. Another Shifting the Power with Anneke Lucas. Plus, the next Visual Coach Certification will begin in April 2024 (you can get your pre-requisites completed in the meantime).
I've also discovered a charming retreat center tucked a mile away from my home in British Columbia, Canada, for Private Retreats and Trainings, for those with a preference for in-person paper and markers!
Once we've finished the website updates, I'll be taking my annual summer break. So a reminder to online Private Clients, that August is blocked out. Book now to secure Zoom sessions before or after my break.
Also in this eZine issue is a Grad Spotlight from uber-talented Marie Jacobi from Germany. The emergent details on my 2023/24 offerings. And a video from June's Public Visual Satsang (July's gathering is on the 7th, see details below).
We are living in truly remarkable times. Which way will humanity go?!
Here's to navigating shifts with as much awareness and grace as possible … yes please!


Christina Merkley,
Visual Coaching and Satsangs
www.shift-it-coach.com
---