Very exciting day for SHIFT-IT Coach, Inc. – my team and I are assisting the very last of you to nab the NEW HOME STUDY KIT: FUNDAMENTALS OF INTERACTIVE-VISUALS for yourself (or maybe somebody else) before we end the special in just three hours time.
DESIGNED FOR PROCESS PROFESSIONALS:
Leaders, Managers, Consultants, Facilitators, Trainers, Authors,
Educators, Counselors, Coaches, Energy/Bodyworkers etc. And
Graphic Recorders, Artists, Illustrators, Graphic Designers
and Other Creatives.
Now you can learn Graphic Facilitation / Interactive-Visuals from the comfort of your own location at your own pace … no more having to wait for a live course!
If you have not acted yet, just a reminder that within the next three hours is your very LAST CHANCE to capitalize on the launch special for this new visual skills opportunity.
Grab this opportunity to make 2015 The-Year-of-the Marker for you or someone special you want to treat this holiday season!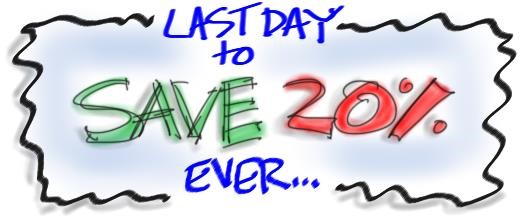 FULL DETAILS AND INSTANT ACCESS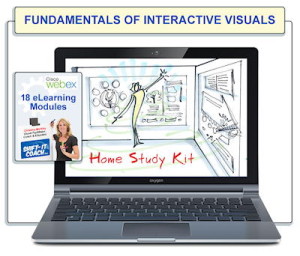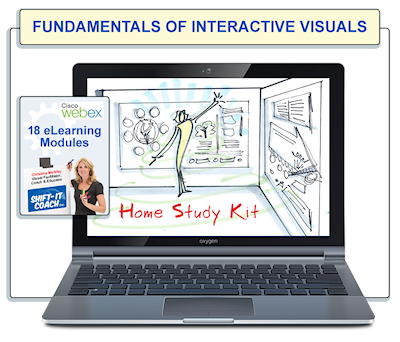 Working visually is a POWERFUL method to boost your process work with groups and/or individuals.
If you aren't working at least somewhat visually with your clients you are missing out on an important and strategic professional edge — as up to 87% are Visual Thinkers.
The 18 Modules Cover The Four Main Ways of Working Visually … Plus Everything Else You Need to Effectively Add Visuals to Your Process Toolkit
FULL DETAILS AND INSTANT ACCESS
THOROUGH HOME STUDY KIT INCLUDES:
18-MODULE CURRICULUM
KICK OFF
CONTEXT & DEFINITIONS
MORE DEFINITIONS & BENEFITS
SPACE, SUPPLIES & CREATE YOUR STUDIO
HANGING PAPER, GRAPHIC AEROBICS & LETTERING
ZEN OF ICONS
FORMATS & YOUR FIRST STUDIO PIECE
FEEDBACK
VISUAL RECORDING (visual note taking)
FEEDBACK
VISUAL FACILITATION (process work with groups)
FEEDBACK
VISUAL COACHING / THERAPY (process work with individuals)
CHRISTINA'S COACHING JOURNEY & SHIFT-IT
PHOTO MANAGEMENT, DOCUMENTATION & REPORTS
MONEY, MARKETING & BIZ DEVELOPMENT
MINDSET AND RESISTANCE BUSTERS
NEXT STEPS AND GAME PLAN
CLASS CLOSURE AND IMPLEMENTATION COACHING
PLUS YOU ALSO RECEIVE THESE FIVE BONUS VIDEOS:
The Neuroscience of Working Visually with Dr. Mandy Wintink;
The Ins and Outs of Whiteboard Videos with Liisa Sorsa and Disa Kauk;
Working Virtually with Rachel Smith of The Grove Consultants;
Materials and Supplies with Laurie Durnell of The Grove Consultants;
Materials and Supplies with Guido Neuland of The Neuland Company
PLUS FIVE BONUS AUDIO MP3s:
Four Ways of Working | History of the Field, by Christina Merkley;
My Journey, The Early Years, by Christina Merkley;
Interview with Leslie Salmon-Zhu (seasoned Graphic Recorder);
Interview with Peter Durand of AlphaChimp;
Interview with Jim Channon of 'Men Who Stare at Goats' fame;
Plus, Add Three Mentoring Sessions For Feedback
And Implementation Support!
FULL DETAILS AND INSTANT ACCESS
VERY LAST CHANCE TO NAB LAUNCH SPECIAL:

Note: buttons change over at
MIDNITE TONITE (Eastern North American time).
FULL DETAILS AND INSTANT ACCESS
For those that are a match to this opportunity at this time, I look forward to coaching you to add the power of Interactive-Visuals to your Process Based Business!
Happy Holidays and yours in visual expansion,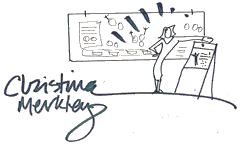 P.S. Don't have the discipline to work at home alone? Would rather participate in a live training? Next online version of Fundamentals of Interactive-Visuals runs Feb. 23 – April 29, 2015. Or join us in-person in beautiful Victoria, British Columbia on June 4-6, 2015. Details Here.
P.P.S. Already have your fundamentals? See Magic Marker Retreats, Private Trainings & Apprenticeships and Private Distance Mentoring for intermediate and advanced instruction.
P.P.P.S. To view our FULL COURSE CURRICULUM including OTHER HELPFUL HOME STUDY KITS, click here.
---