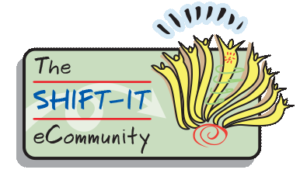 I hosted the November Drop-in Webinar for The SHIFT-IT eCommunity on Sunday, Nov. 17th. This is a monthly support group for grads of our visual coaching programs: The SHIFT-IT System, Practical Energy Work, and Visual Coach Certification. Other interested people are also welcome. Emergent Agenda from Members each month. Fully Recorded. Membership includes access to all past recordings and maps.
---
This Month's Agenda Items:
1. Check-Ins from Those Present
2. One member is facing a job offer and needs to make a decision on whether to take it or stay where she is. She is currently an Executive Director of an agency within a University system. The new position is a significant increase in responsibility and income however it feels like there is less autonomy, which is a highly valued trait.
We used the Systemic Constellation modality to assist her in seeing the spatial relationships as they now stand and also to explore potential movement in the system – and whether that movement could be beneficial to her and all involved.
Fellow members acted as representatives of her, the university, her agency … and eventually a representative for the community also emerged. Giving her the big picture of the energetic dynamics of her situation.
This member can now go into her bargaining discussion with her potential new employer armed with this new information and insights. She left very excited and appreciative of the Inner Work done on her behalf.

[Session Notes, Click to Enlarge]
---

Systemic Constellation: Chair Work
Click to Enlarge
---

Systemic Constellation: Floor Work
Click to Enlarge
---

Systemic Constellation: Floor Work 2
Click to Enlarge
---
Next gathering of The SHIFT-IT eCommunity is Sunday, Dec. 15th, 11am pacific.  See you then!
---