Volume 18, Issue 1: January 5, 2022
A NOTE FROM CHRISTINA:
Happy New Year!
While it's a difficult time in the world for many (Xmas and even New Year celebrations were restricted here in Canada) … I still love the energy of a brand new year, no matter what growing pains are happening.
I posted this on social media and am now sharing it here in the eZine, as it gets to the heart of what I want to express. I wish I knew the creator to give credit, but sadly it was on Telegram with no attribution. So whoever you are, well done!
This graphic depicts what I constantly am lucky to witness, as I hold space using my visual and internal arts with others.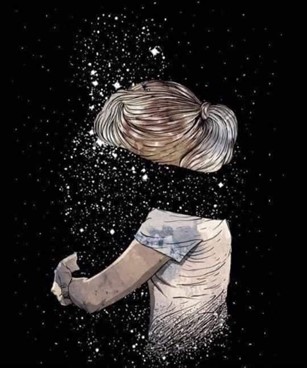 As I help us literally see our lives, work, health, relationships, finances, perspectives on our current times, etc. … I over and over again get to experience the universe hugging us back, even (especially) during our most difficult times.
As we courageously meet the hard stuff within ourselves or what we project onto others and the world at large (overwhelm, grief, depression, worry, anger, hatred, violence, fear, guilt, frustration, boredom, etc.), there is a sweet reward for our perseverance and honesty.
We ultimately find and commune with the loving Stillness (call it what you will) that is there, at the ready, to embrace and hug us, and everyone. Love is there for all no matter how misguided and off-track we get at times on this eternal journey.
Recently, walking in the woods before the recent snowfall, I had another example of the essence of this.
I settled into a sunny spot for a bit. It was such a warm and peaceful feeling that I took several photos to capture the moment.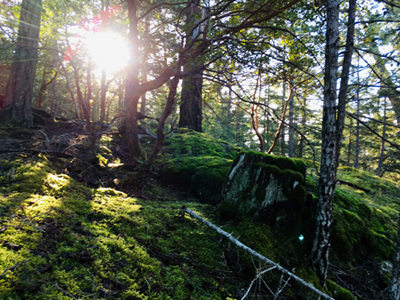 Sunny Meditation Spot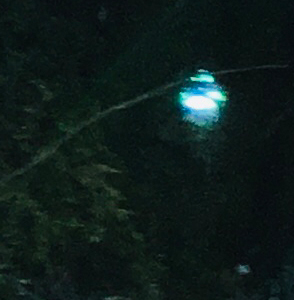 Hello Energetic Being!
---
Upon examining them, there were distinct bright bits … little orbs that were in movement throughout the frames.
Yes, the Left Brain can chalk it up to camera distortions.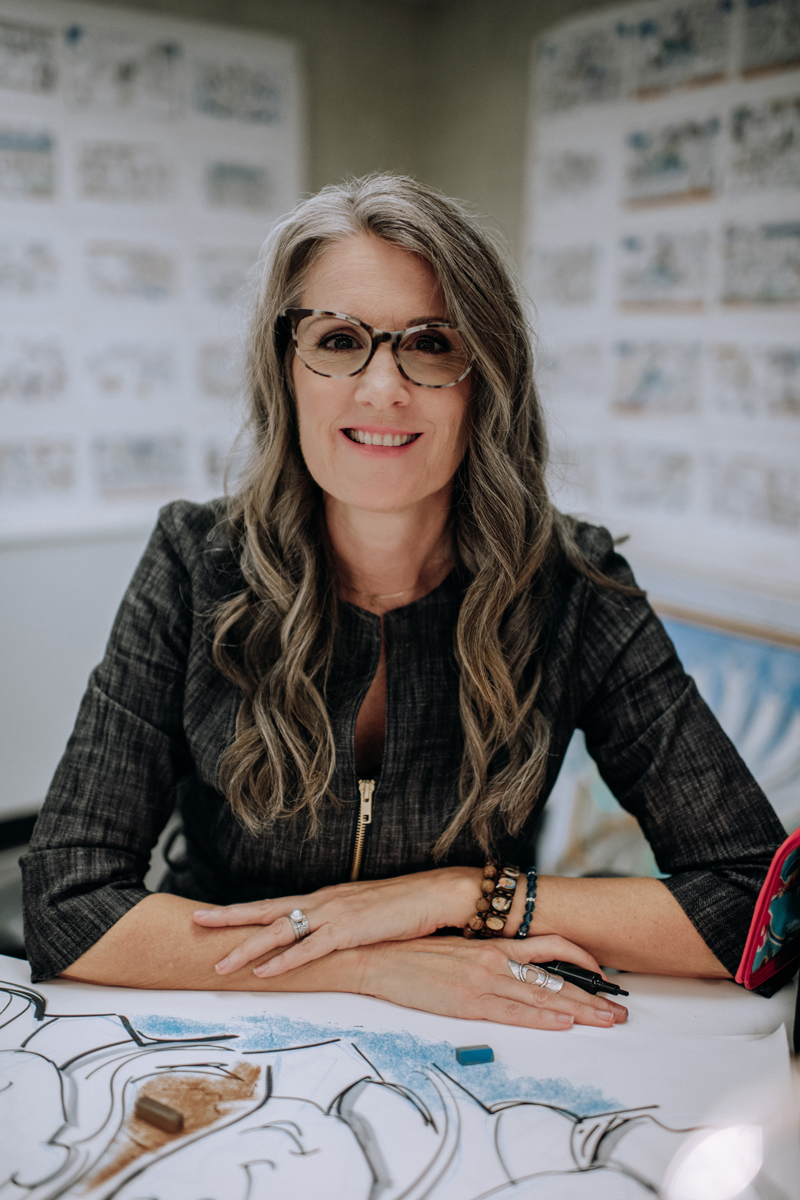 Christina Merkley, Visual Coach
However, I like my Right Brain interpretation better … Elemental Beings making their presence known!
They, like Stillness, are always there around us, vibrating just out of usual sight. If we are lucky, we catch a fortunate glimpse that can hold us in good stead during trying times! Reminding us that there is more around us than we can ordinarily see. That is the beautiful, mysterious and high vibe.
May Stillness and Elemental Beings grace your path as we enter into 2022 and collectively manifest what's next on this majestic spinning globe!!!
As I segue into a new semester at my little SHIFT-IT School, scroll the newsletter below for details on the upcoming season.
Some strong and true favorites are back for another round. Plus a brand new course on cryptocurrencies with a new co-host, Chanel Monk, whom I'm delighted to partner with. Also see the Graduate Spotlight below for another Certified Visual Coach welcomed into the fold – well done Kassie Layne!
Yours in SHIFTing IT,


Christina Merkley
SHIFT-IT Coach, Inc.
---
GRADUATE SPOTLIGHT – KASSIE LAYNE:
About to retire after 30 years in the Public Service as an Analyst, Manager and Instructor, Kassie's process toolkit contains Graphic Recording and Facilitation with a high dose of Creative Problem Solving.
Kassie Layne, Certified Visual Coach
Visual Coaching is another way to serve as a lifelong learner.
Kassie's personal experiences have also contributed to her service work and her unique coaching niche. She coaches professional women, like herself, with autoimmune issues, specifically celiac disease.
She helps clients literally see and navigate their conditions, especially if they 'don't look sick' from the outside.
Often it's important boundary work … sticking to lines and self-care rather than the tendency to push on through. Processing guilt and old conditioning around 'letting people down', in order to work with what the body is indicating rather than ignoring.
Trust (of one's body, of food products, restaurants and other's cooking) can also come into play. As well as plenty of practicalities of how to change what one cooks and consumes.
Not easy work but deeply essential and useful work.
The tools and techniques from Visual Coach Certification help Kassie to help her clients literally see the thoughts, feelings and patterns connected to their disease.
Reflect back the pragmatic outer and inner work of the coaching sessions. The visual maps act as artifacts that help both Client and Coach remember the terrain covered and its inherent energy. A concrete reminder of ahhas, insights and agreements made with self and others.
Given she wishes she had figured things out sooner, Kassie now shares her hard-won wisdom with other women traveling similar terrain. Building a life that truly best suits one's body, mind AND soul.
Congratulations on your successful graduation Kassie!
Kassie Layne
Certified Visual Coach
Potomac Falls, Virginia, United States
www.seedsofcreativechange.com
---
COURSES, KITS AND FREE SUPPORT:
Upcoming Online Courses:
VISUAL COACHING RETREAT
Pandemic Prices: Save 50%

Dive deep with like-minded and hearted people from across the globe. Visual techniques to draw your inner wisdom out. So you know how to be and do during these intense shift times. No art skills are required although if you are an artist you can use your flair to your heart's desire. Be forewarned this is a very powerful experience – if you do these maps you will shift!
This course is also available as a SHIFT-IT HOME RETREAT KIT. Process at your own pace from your own environment.
9 Live Zoom Webinars: January 21 – 23, 2022
*** Pre-requisite for Visual Coach Certification
*** Also available in Kit format if live times aren't doable.
---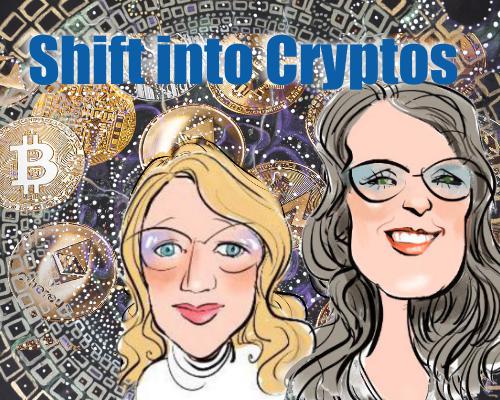 SHIFT INTO CRYPTOCURRENCIES
Brand New Course – Exciting!
A guided tour of the crypto space. A primer on how to safely buy, sell and store digital assets for folks with little or no experience with cryptocurrencies. Explains the fundamentals of blockchain and teaches you how to safely buy, sell and store cryptos. Delivered with a special nod to the needs of creative and/or spiritual folks, who often struggle with, or have not been particularly interested in, practical financial matters, including retirement.
10 Live Zoom Webinars: Thursdays, February 17 – April 21, 2022
Noon-1:30 pm Pacific Time
---
VISUAL COACH CERTIFICATION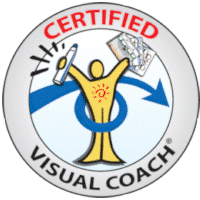 Pandemic Prices: Save 50%
Use my Visual Coaching techniques and tools in your internal job or external practice. For managers, coaches, counselors, therapists, HR professionals, financial advisors, mediators, disability specialists, teachers and more. Includes 40 visual tools, instruction and supervision plus a diverse international cohort of colleagues. Together we help ourselves, others and the planet shift!
12 10 Spots Left!
14+ Live Zoom Webinars: April 5 – December 31, 2022
Noon-2:00 pm Pacific Time

---
FAST & LOOSE SKETCH CLUB
The Fabulous Rhoda Draws Is Back!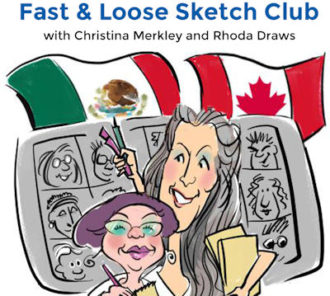 For Visual Practitioners and other Creatives who want to draw better and faster. A crash course in design whether you work analog (paper) or digital (tablet) or both. Come each week as we step-by-step help you to build your craft. With plenty of fun, laughter and bawdy humor (Rhoda's specialty).
12 Live Zoom Webinars: April 20 – July 6, 2022
9:30-11:00 am Pacific Time

*** Also available in Kit format if live times aren't doable.
---
Self Paced Kits:
Pandemic Prices: SAVE 50% 
Instant online access to my mentoring – learn at your own pace from your own home or office!
An effective way to receive quality instruction on my 8 most popular courses.
The Deluxe Level includes 3 private coaching sessions for one-to-one support.
Plus you currently SAVE 50% to assist during these intense times.

FUNDAMENTALS OF WORKING VISUALLY
Comprehensive Visual Skills Education
SHIFT INTO DIGITAL WORK
Select, Set Up and Use Digital Equipment
FAST & LOOSE SKETCHING
Crash Course in Design and Drawing
FAST & LOOSE SKETCHING: HEADS & HANDS
Additional Portrait and Caricature Support
CARTOON & STORYBOARD TECHNIQUES
Step-by-Step Instruction with Karen Lloyd
BUSINESS ESSENTIALS FOR PROCESS PROFESSIONALS
Money, Marketing and Mindset for Creatives
SHIFT-IT HOME RETREAT
Visual Coaching to Shift Your Life
PRACTICAL ENERGY WORK
Inner Work for Integration and Wholeness
Need Help Deciding?! Just write my assistant Patricia at admin@shift-it-coach.com to request an Exploratory Chat. I look forward to helping you weave the power of working visually into your work and life.
---
Free Support During These Intense Times:
Below are my two complementary services. Free. Open to everyone. Ongoing during these shift times.
SEVA 1: PROCESS POP-UPS ONLINE
Every few weeks I offer this drop-in Zoom webinar. A supportive group sprinkled from across the world, to process thoughts and feelings during these extraordinary times. We start with 10 minutes of meditation to settle our bodies and minds. Then it's spontaneous Inner Work where I match up what's arising from you with my bag of visual process tools. Different every time. Come when you can. Leave grounded and connected.
---
SEVA 2: VISUAL COACHING – ONLINE
I also give one-to-one sessions that allow more individualized attention. Bring whatever is most up for you and I apply the process/tool that my intuition says to use. You get the Visual Map afterwards. Videos are recorded and shared here in the eZine and on my ShiftItCoach YouTube Channel, where you can find a growing library on various topics to assist with parallel processing.
---
VISUAL COACHING GIFT FOR 2022 NEW YEAR:
Happy New Year! Time for my annual gift of a Mini SHIFT-IT Retreat … a Visual Coaching aid that helps you thoughtfully segue from one year to the next. Complete with 4 Visual Maps and Instruction eBook.
Ideal Retreat Times:
A Mini SHIFT-IT Retreat can be conducted at any time. However, I find that the calendar holds some special spots when a reflection of this nature is particularly helpful. Like around New Year when a brand new year is upon us, summer vacation or another getaway, and connection to a significant milestone (birthday, marriage anniversary, graduation, relationship change, health challenges, death of a loved one, kids leaving home, etc).
The Benefits of the Mini SHIFT-IT Retreat:
This quick little Visual Retreat helps you quickly appreciate what you have accomplished (what you've already manifested and attracted) – and to identify what's next brewing on your horizon – and the outer and inner shifts you will need to make to get there. The Mini SHIFT-IT Retreat puts your life into perspective. Gives you relief, satisfaction and an organized feeling – knowing you have taken a step to deliberately create what you want (not what you don't want).
How To Do a Mini SHIFT-IT Retreat:
Set aside about 30-90 minutes, depending on how deep you want to go. Print off the four Visual Maps and Instruction eBook (see link below). Gather some pens (you can go as simple or as elaborate as you like). Put some good music on. Sit somewhere comfy. And dive in …
Click Through to Blog to Download eBook with Full Instructions and 4 Visual Maps.
---
ABOUT SHIFT-IT COACH, INC.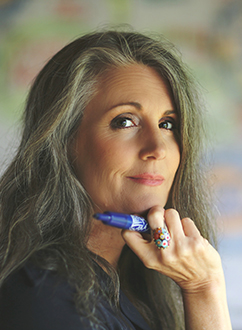 Christina Merkley
Christina Merkley is a respected Facilitator, Coach and Educator.  An early adopter of visual techniques she's helped midwife the expansion of Graphic Recording and Graphic Facilitation across the world.  A pioneer in the niche within the niche – Visual Coaching. Christina lives in Victoria, British Columbia, Canada and works online with clients globally.
---
Copyright © 2004-2020 Christina L. Merkley. All rights reserved.