SPRING COHORT: STARTS MARCH 30TH! 
12 3 SPOTS LEFT – APPLY NOW! 
These are such challenging and powerful times.
Now more than ever folks need effective and caring Process Leaders to hold safe space for deep thoughts, strong emotions, and aligned actions.
For two decades I've been Working Visually and training others to do the same.
This tried and tested Visual Coach Certification is in its 12th year.
For Process Leads that work with individuals or groups of individuals doing their processing work together.  Coaches, counselors, therapists, HR, Advisors, Advocates, Activists and more.
Whether you are a seasoned Visual Practitioner or you can't draw.  My Visual Maps provide a creative, structured base for you and your clients to build on, no matter your level of aesthetic.  Visual thinking techniques combined with solid process expertise – drawing inner wisdom out!
TWO COHORTS TO CHOOSE FROM
SPRING 2021 COHORT:
Just 12 3 Spots Left
Starts March 30, 2021
Tuesdays, 12-1:30pm pacific convert to your zone
FALL 2021 COHORT:
Just 12 9 Spots Left
Starts September 28, 2021
Tuesdays, 12-1:30pm pacific convert to your zone
CLICK FOR DETAILS AND APPLICATION
Save 50% with Pandemic Prices and a new Accessibility level for democratization around the globe.
Includes the ins and outs of my SHIFT-IT Visual Coaching System® plus additional Bonus Maps – 40+ proven tools in all.
Plus, 2 Home Study Kits: Shift Into Digital Work and Business Essentials for Process Professionals.
Cohorts kept intentionally small to ensure plenty of individualized attention.
Another impressive cohort of participants from across the globe is forming.  Spring cohort starts March 30th – apply now to join us!
Yours in visual expansion,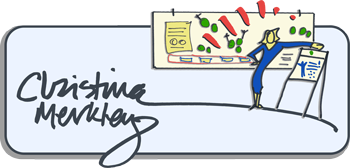 P.S. Two pre-requisites are needed.  Fundamentals of Working Visually (or equivalent experience) and SHIFT-IT Visual Coaching System.
P.P.S. For an overview of all courses, products, and services, click here.