Volume 17, Issue 1: September 2021
A NOTE FROM CHRISTINA:
I hope you and yours are doing ok during these shift times.
As I draw thoughts and feelings out of folks from across the world, I see a lot of different circumstances. Some are having the best of times. Some are having the worst of times. And the majority, like myself, are somewhere in between. Our souls certainly didn't pick a boring time to incarnate, did they?!
As I write, I'm taking a little breather between SHIFT-IT School semesters, as my team preps our Fall 2021 courses (see below).
We improved some infrastructure on my sites. It wasn't sexy and took some time, but should make interactions more fluid, especially for mobile users.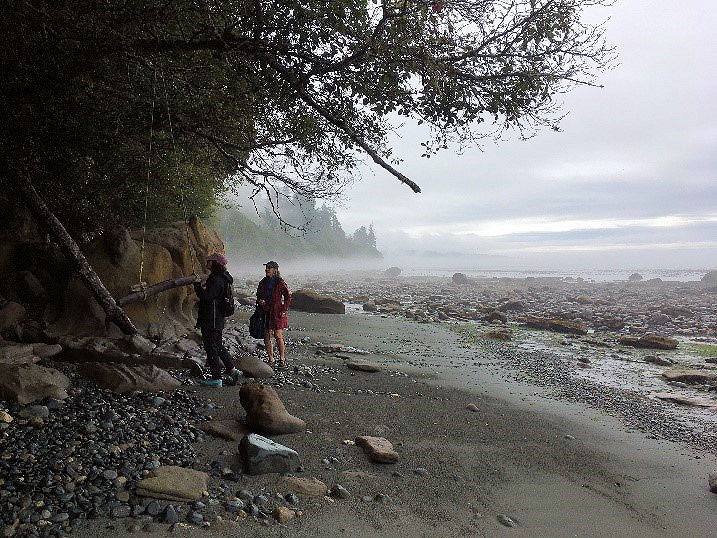 Ancient Fossils at Muir Beach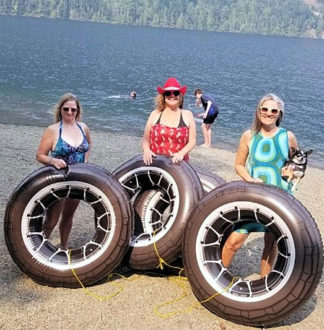 Sprout Lake Inner Tubing
---
As much as I feel born for these times, the last 18 months were A LOT. It's been awesome to kick back a bit, breathe, enjoy the beautiful British Columbia nature, and even do some inner tubing … thanks Karen that was so fun!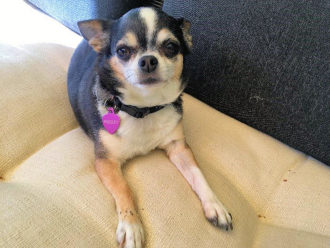 Introducing Presley!
Those of you who have known me for a while, know that I lost my Yorkie JJ under tragic circumstances.  Broke my heart.
I now have a new doggie sidekick. I'm convinced JJ made the match, as I sent out a subtle energy communication … and within days my neighbor handed me this little bundle of love!
Presley is 5, with a checkered past (I like that in a woman) and curls up on my desk when I Zoom. Just like JJ, she loves to be right in the action!
Hope you too are able to rejuice before, what is sure to be, another intense season descends upon us and the world at large.
Check out the courses below if you could use some assistance personally and/or want to train to assist others … all in the visual way of course.
My non-dual Seva of complimentary Process Popups and Individual Recorded Sessions continues – support to any and all during these shifting times.
Yours in SHIFTing IT,


Christina Merkley
SHIFT-IT Coach, Inc.
---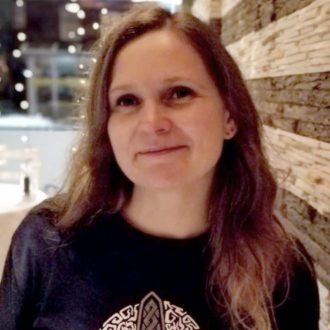 Clare North, Certified Visual Coach
GRADUATE SPOTLIGHT:
I am pleased to announce the Certified Visual Coach® graduation of Clare North of United Kingdom!
Clare and I first connected in my Fundamentals of Working Visually course, when she was learning and implementing Graphic Facilitation techniques into her work as an internal I.T. transformation leader in a multinational biotech firm.
Helping internal groups be even more effective and productive with Agile, Lean and Strategic Planning protocols.
With her strong background in science, tech, engineering and math, it's been fascinating to witness and guide her in applying the visual skills into her leadership, career and team coaching responsibilities as well.
She increasingly worked deeper and more personally with her clients, both internally in her organization and in her own independent coaching practice.
With my Practical Energy Work (Orphan Rescue) as an early catalyst, she became very interested in, and gained additional training in, the trauma, somatic and embodiment realms.
Clare works with smart folks in the science, engineering and tech worlds who, like her, have different perspectives and ideas than the usual norms. As she describes it, she works with the mavericks, rebels and weirdos (haha, my kinda crowd). She helps head-smart folks rediscover their bodies and the wealth of additional intelligence that resides there… drawing it out visually of course!
Visual Coach Certification gave her structured tools that are logical but also help her to help her clients discover new information about themselves through other routes. The visuals are an easy way into challenging territory. She never knew how to work with erroneous beliefs, barriers and resistance before as other training didn't do anything beyond list. My tools give her ways to SHIFT-IT! Plus, her cohort and I helped her move into digital facilitation and coaching, just in time as the pandemic hit.
Here's Clare's contact info as she joins our roster of Certified Visual Coaches from around the globe.
Clare North
Derbyshire, United Kingdom
https://www.linkedin.com/in/clarenorth/
Thanks for your alliance, Clare. All the best with your internal and external practices!
---
VISUAL COACHING SESSION – VIDEO:
Open Your Eyes, The Gift Is All Around You
During these shifting times my Seva is to help folks think and feel on their most pressing topics. I offer Process Popups (every few weeks) and Recorded Visual Coaching Sessions (as my schedule allows).
Below is the next session to be publicly published. If you are waiting for yours, thanks for your patience as we make our way through the queue.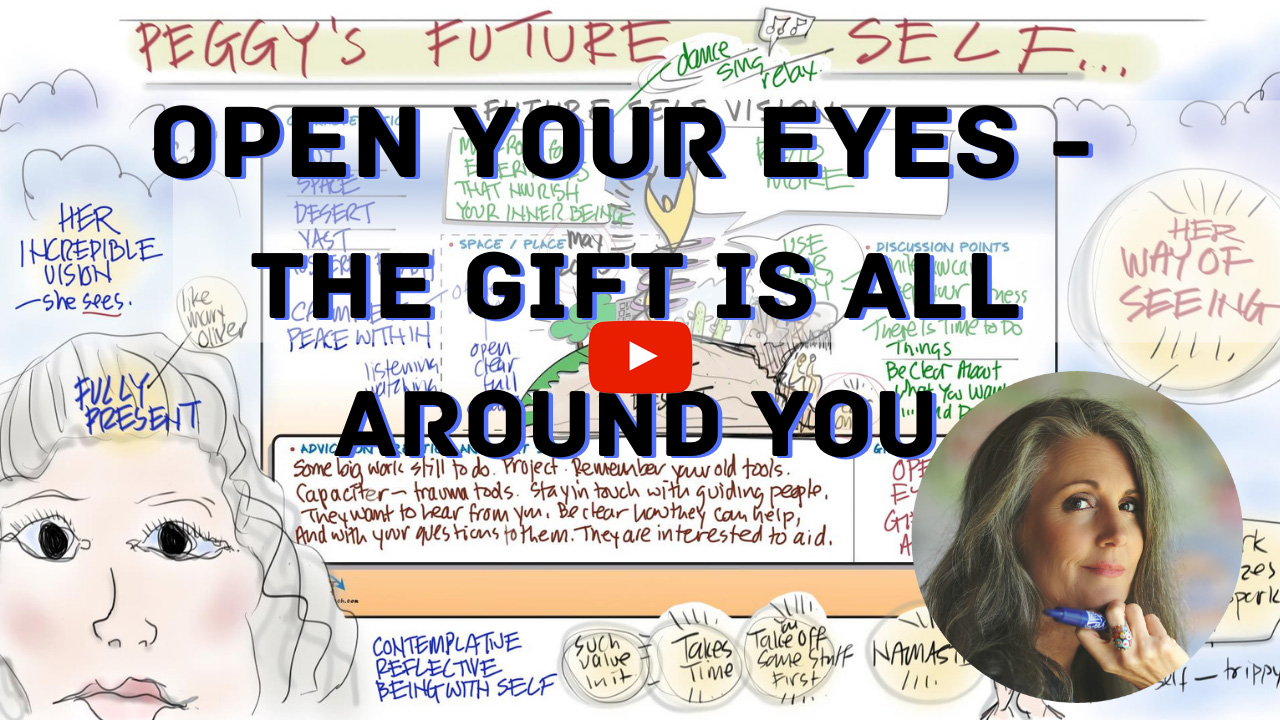 Summary:
She starts with a Vision Board of meaningful images assembled by her subconscious. Then we travel to May 2023 to meet her Future Self, nestled under a shady rock in the African desert.
Her Future Self has published her book 'There Are Things That Cannot be Changed'. There is still some big work left to do – a project.
Future Self offers the gift of SEEING. Of incredible vision. There are many events happening in the world. However, what is important is calmness of mind and peace within. Becoming fully present.
Future Self briskly affirms that Peggy is indeed on the path she is supposed to be on. She implores her to "Open Your Eyes … The Gift Is All Around You".
Wise instruction not only for Peggy but for all of us who are privileged to listen in on this remarkable session. Thank you Peggy. And thank you Peggy's Future Self. Namaste!
---
Session Map: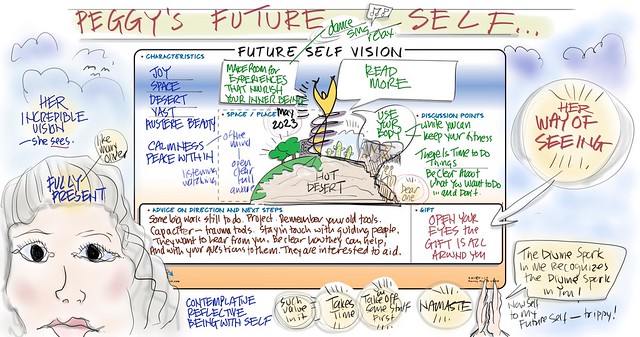 HAVE YOUR OWN VISUAL COACHING SESSION:
Public and private options here.
LEARN TO WORK VISUALLY TOO:
Of course you can!  See SHIFT-IT School for trainings and study kits.
Yours in visual unfoldment,

---
SEVA – COMMUNITY SERVICES:
Seva (pronounced say-va) is a Sanskrit word for service. The spiritual practice of selfless service and the desire to uplift and assist people, giving help and compassion to others with no thought of what is to gain or what is to be lost by doing so.
Below are my two complimentary seva services. Open to everyone. Ongoing during these shift times.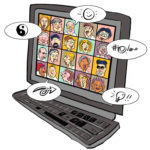 PROCESS POP-UPS ONLINE
Every few weeks I offer this drop-in Zoom webinar. A supportive group sprinkled from across the world, to process thoughts and feelings during these extraordinary times. We start with 10 minutes of meditation to settle our bodies and minds. Then it's spontaneous Inner Work where I match up what's arising from you with my bag of visual process tools. Different every time. Come when you can. Leave grounded and connected.
---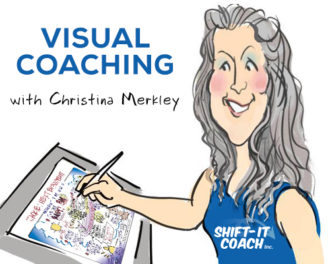 RECORDED VISUAL COACHING SESSIONS:
I also give one-to-one sessions that allow more individualized attention. Bring whatever is most up for you and I apply the process/tool that my intuition says to use. You get the Visual Map afterwards. Videos are recorded and shared here in the eZine and on my ShiftItCoach YouTube Channel, where you can find a growing library on various topics to assist with parallel processing.
---
LIVE ONLINE COURSES: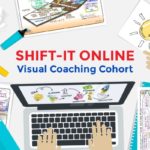 SHIFT-IT ONLINE RETREAT, FALL 2021
PANDEMIC PRICES (Save 50%)
Dive deep with like-minded and hearted people from across the globe. Visual techniques to draw your inner wisdom out. So you know how to be and do during these intense shift times. No art skills are required although if you are an artist you can use your flair to your heart's desire. Be forewarned this is a very powerful experience – you do these maps you will shift!.
This course is also available as a SHIFT-IT HOME RETREAT KIT. Process at your own pace from your own environment.
Live Webinars: September 10-12, 2021
Pre-requisite for Visual Coach Certification
Also available in Kit format if live times aren't doable
---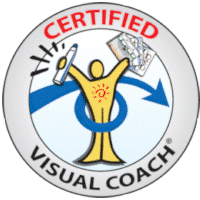 VISUAL COACH CERTIFICATION, FALL 2021
Innovative Skills For Your Process Toolkit
PANDEMIC PRICES (Save 50%)
Use my Visual Coaching techniques and tools in your internal job or external practice. For managers, coaches, counselors, therapists, HR professionals, financial advisors, mediators, disability specialists, teachers and more. Includes 40 visual tools, instruction and supervision plus a diverse international cohort of colleagues. Together we help ourselves, others and the planet shift.
2 Spots Left – Act Fast!
Live Webinars: September 28, 2021 – February 1, 2022
---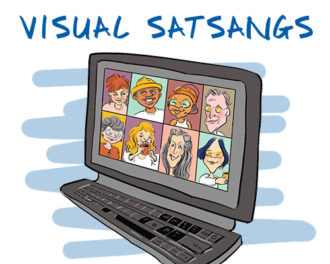 VISUAL SATSANGS, FALL 2021
My deepest container yet. Satsang is a Sanskrit word, meaning to associate with true people. We take a nondual / oneness approach. Everyone and everything is welcomed and met. We maturely use the many triggers of our intense times to do our inner work. Deep understanding and bonds form. If you are really ready to honestly use these divisionary times to grow yourself and be who YOU are meant to be, this is the group for you.
Live Webinars: October 9, 2021 – February 5, 2022
Good too for Certified Visual Coaches (and those working on the credential) to witness me working with the advanced maps throughout.
---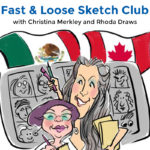 FAST & LOOSE SKETCH CLUB, FALL 2021
The fabulous Rhoda Draws is back! For Visual Practitioners and other creatives who want to draw better and faster. A crash course in design whether you work analog (paper) or digital (tablet) or both. Come each week as we step-by-step help you to build your craft. With plenty of fun, laughter and bawdy humor (Rhoda's specialty).
Live Webinars: October 20, 2021 – January 12, 2022
Also available in Kit format if live times aren't doable
---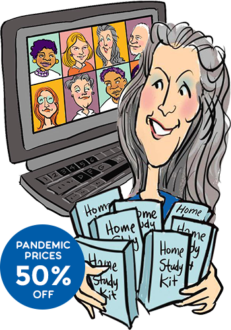 SELF PACED LEARNING – 8 ONLINE KITS:
PANDEMIC SALE: SAVE 50% FOR ALL LEVELS
Instant Online Access
Learn from your own environment at your own pace. The Deluxe level includes private coaching with Christina for live interaction and feedback. Eight topics to choose from!
FUNDAMENTALS OF WORKING VISUALLY
Comprehensive Visual Skills Education
SHIFT INTO DIGITAL WORK
Select, Set Up and Use Digital Equipment
FAST & LOOSE SKETCHING
Crash Course in Design and Drawing
FAST & LOOSE SKETCHING: MORE HEADS & HANDS
Additional Portrait and Caricature Support
CARTOON & STORYBOARD TECHNIQUES
Step-by-Step Instruction with Karen Lloyd
BUSINESS ESSENTIALS FOR PROCESS PROFESSIONALS
Money, Marketing and Mindset for Creatives
SHIFT-IT HOME RETREAT
Visual Coaching to Shift Your Life
PRACTICAL ENERGY WORK
Inner Work for Integration and Wholeness
---
ABOUT SHIFT-IT COACH, INC.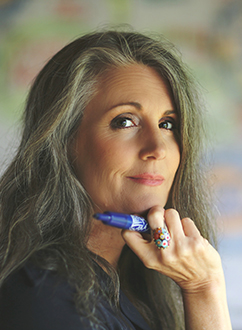 Christina Merkley
Christina Merkley is a respected Facilitator, Coach and Educator.  An early adopter of visual techniques she's helped midwife the expansion of Graphic Recording and Graphic Facilitation across the world.  A pioneer in the niche within the niche – Visual Coaching. Christina lives in Victoria, British Columbia, Canada and works online with clients globally.
---
Copyright © 2004-2020 Christina L. Merkley. All rights reserved.