Working visually is even more fully getting its due — as smart Process Professionals are clueing into its power to help the groups and individuals they work with to get FOCUSED, ALIGNED and MOVING FORWARD WITH POWERFUL MOMENTUM!
Join fellow Consultants, Facilitators, Trainers, Coaches, Speakers, Therapists, Managers and other Process Professionals from around the globe for my acclaimed professional training, THE FUNDAMENTALS OF INTERACTIVE-VISUALS..
WHERE & WHEN:
Beautiful Victoria, British Columbia, Canada
May 22-24, 2014
JUST 5 SPOTS LEFT, EARLY BIRD ENDS TODAY
FOR FULL DETAILS TESTIMONIALS AND ONLINE REGISTRATION:
http://www.visualcoaches.com/training/fundamentals/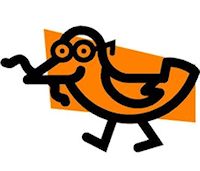 EARLY BIRD ENDS TONIGHT!
Just a quick reminder … that our Early Bird registration (with significant savings) ENDS TONIGHT at midnight eastern (9pm pacific).
ACT ASAP TO SECURE YOUR SPOTS AND TO GET THOSE HOT MARKERS INTO YOUR HANDS!
I look forward to meeting and training you … and introducing you to beautiful Victoria, British Columbia, if this is your first time to the west coast of Canada!
Yours in Visual Expansion,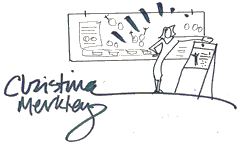 P.S. Are you new to the visual way of working? For a good preliminary overview of these innovative skills, see Complementary Info Webinar for 90-minute overview.
P.P.S. Dates of this offering won't work for you? Alternatively, you may book a Private Training customized for your unique needs at a date that works for you.
P.P.P.S. Already have base training under your belt? Want more advanced mentorship? Visual Apprenticeship and Private Coaching with Christina for advanced offerings to build your skill, your confidence and your bottom line.
P.P.P.P.S. For a full overview of our 2014 class schedule, click here.